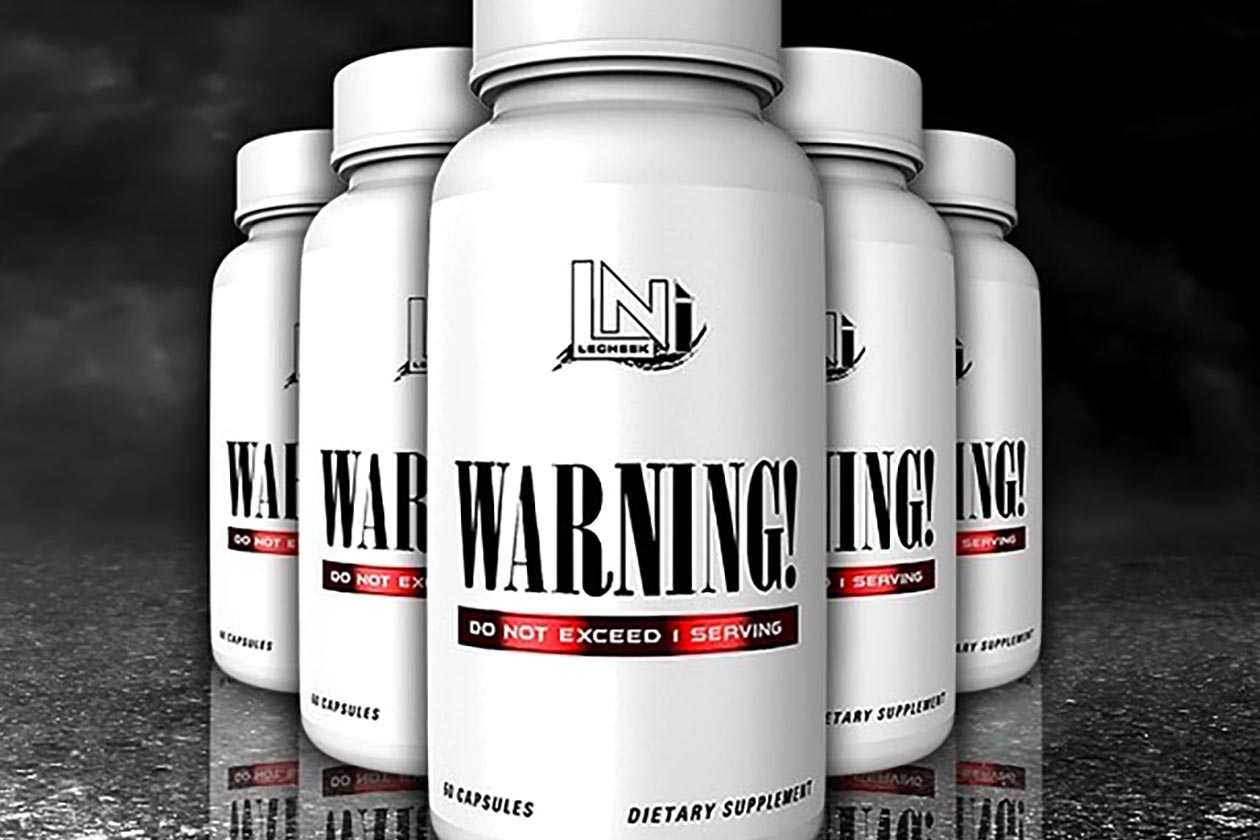 Lecheek Nutrition recently previewed fat burner, interestingly named Warning! has been completely revealed and released this week. As expected, the supplement features a full-blown stimulant powered formula which like a lot of products these days, has a fully transparent label.
Each two-capsule serving of Lecheek Nutrition's new Warning! is made up of nine main ingredients. It all starts with three different forms of caffeine for a strong boost of energy with 200mg of caffeine anhydrous, 65mg of caffeine citrate, and 10mg of Infinergy dicaffeine malate.
The other six ingredients in Warning! are 200mg of the classic weight loss feature green coffee bean. 200mg of yerba mate, 125mg of DMAE, 3mg of rauwolfia, 2mg of yohimbine, and 100mcg of huperzine A. As you can see, Lecheek's new fat burner is packed full of stimulants, which is kind of appropriate with the name that it has.
One of the first locations to show up with stock of Lecheek Nutrition Warning! is the retailer A1 Supplements. It also currently has a deal available on the supplement where you can get two 30 serving bottles for the price of one, working out to only $17.50 per bottle.