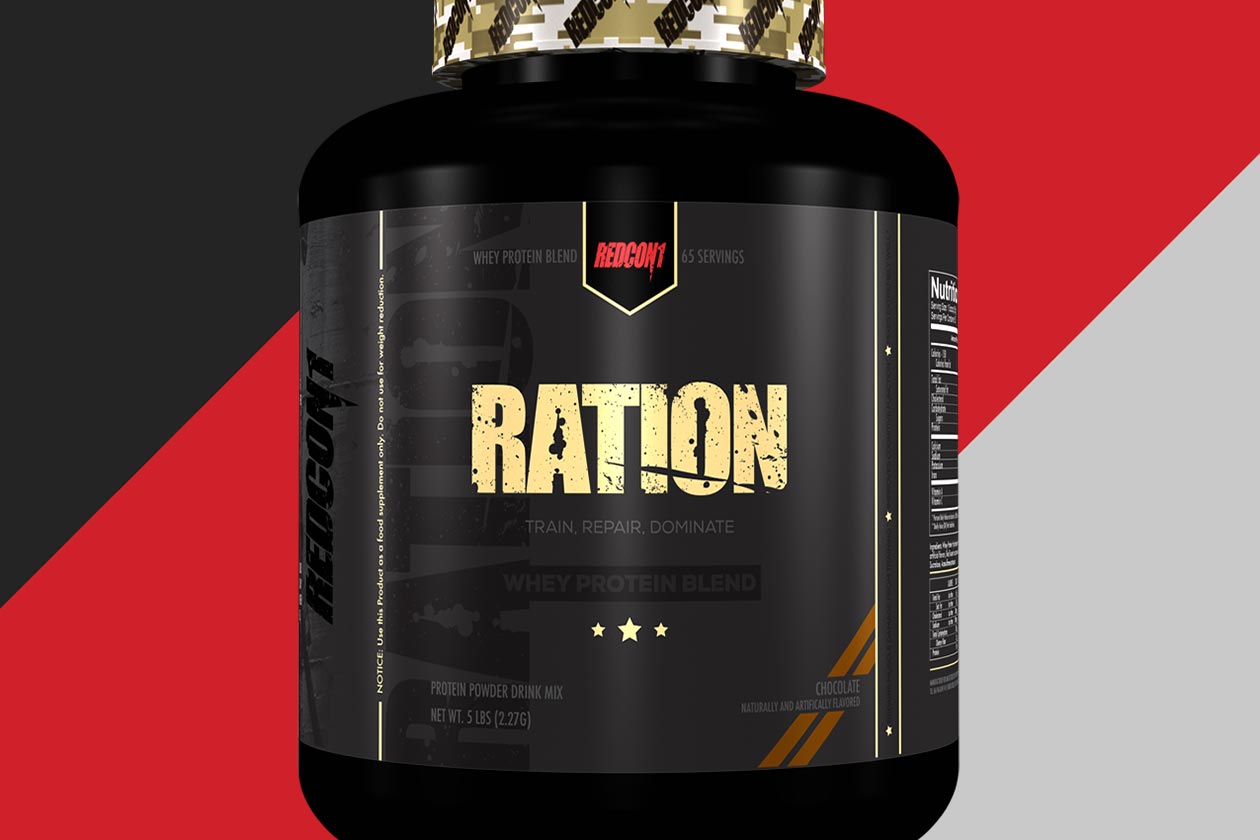 Ever since it launched late last year, Redcon1 has had just the one dedicated protein powder available with the whey isolate formula Isotope. While whey isolate is a great quality protein, it's not for everyone, especially if you're looking to save a bit of money. That is where more cost-effective protein blends come in, which is exactly what the brand has launched today.
Now available from the incredibly fast-growing supplement company is an all-new protein powder called Redcon1 Ration. The latest from the brand is as mentioned a protein blend, a type of product that features multiple forms of protein. In the case of Ration, Redcon1 has packed it with a mix of whey hydrolysate and whey concentrate.
A full serving of Redcon1 Ration provides a total of 24g of protein from its two protein sources listed above, 4.5g of carbohydrates with 2g of that sugar, 4g of fat (1.5g saturated), with 150 calories. Currently, the protein comes in just the one flavor with a traditional Chocolate recipe.
Redcon1's all-new whey protein blend is now in stock and available for purchase directly through its website at redcon1.com. It costs $79.99 for a full 5lb tub, which is, of course, a lot bigger than the one 2lb tub size the brand's isolate Isotope started out with.