5 years ago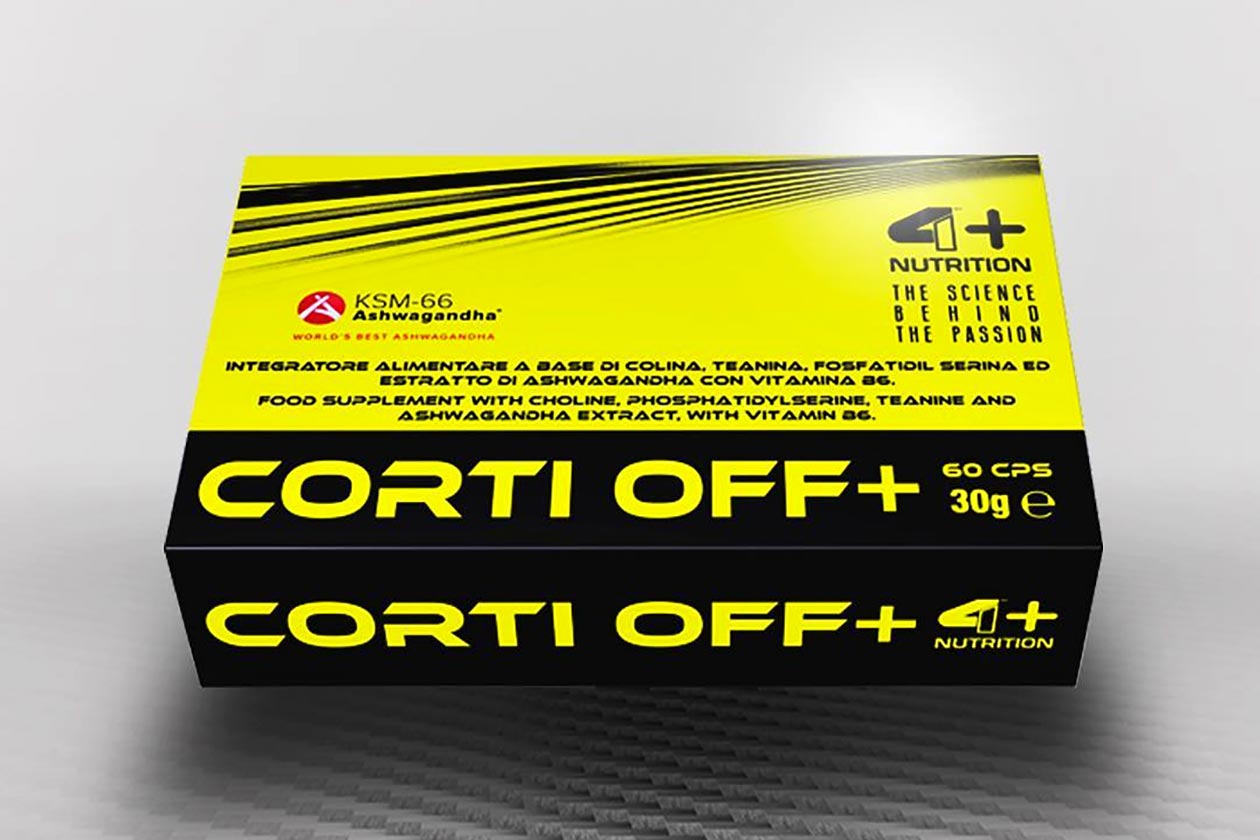 Our favorite Italian supplement company, 4+ Nutrition, is back with its very first product release for 2018. The latest from the bright yellow company is called Corti Off+, which is a cortisol control supplement.
4+ Nutrition's new Corti Off+ is made up of five main ingredients to help control cortisol. The overall goal of the product brings with it a variety of benefits including stable blood sugar support, increased cognitive function, and improved sleep.
Corti Off+ features a fully transparent combination, all squeezed into a two-capsule serving size. Each of those servings provides 200mg each of VitaCholine choline bitartrate and theanine, 420mcg of vitamin B6, 70mg of phosphatidylserine, and 150mg of KSM-66 ashwagandha.
As per usual 4+ Nutrition has made its latest supplement release available through its own Italian online store. A full 60 capsule box will cost you €25, which is enough to last you a full month at Corti Off's suggested, two capsule serving size.