Joint Defender featuring inflammation relief as well as joint support
Jan 6th, 2018
Just before Christmas last year, 5% Nutrition said that it'd be launching a supplement called Joint Defender early in 2018. Just a week into the new year, Rich Piana's brand has indeed gone ahead and made its joint support product available for purchase.
The more interesting thing that has surfaced with the launch of 5% Nutrition's Joint Defender is the reveal of the supplement's label. Previously there were just four ingredients and doses confirmed for the product, which we thought might be all there is to it.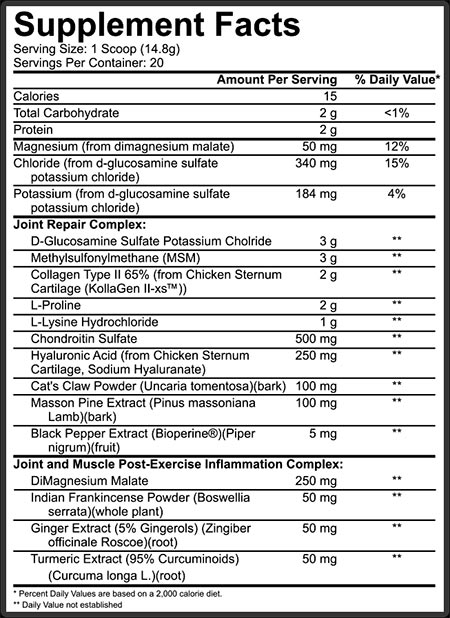 As it turns out, Joint Defender features quite the full formula for healthy joint support as well as inflammation and muscle pain relief. You can see the complete label for the supplement above including highlights such as 250mg of hyaluronic acid, half a gram of chondroitin, 3g of MSM, cat's claw, turmeric, and collagen from chicken sternum cartilage.
Unlike most joint support products, 5% Nutrition's Joint Defender comes in a flavored powder with two tastes to choose from in Lemon Lime and Strawberry Lemonade. If you head to the brand's website now you can find the release in stock and available at $31.95 for a 20 serving tub.