Proccor's all-new sports vitamin supplement VitaPro is here and is certainly one of your more high-quality vitamin formulas. Being the brand that it is, however, it's not too surprising that Proccor has put together a usually basic, essential type product with a difference.
The Proccor vitamin officially titled VitaPro features a variety of vitamins, minerals, probiotics, enzymes, and many other general health ingredients. You can see its full list of contents directly below including Gold Medallion certified chelated minerals, one billion dairy-free probiotics, and VitaCholine branded choline bitartrate.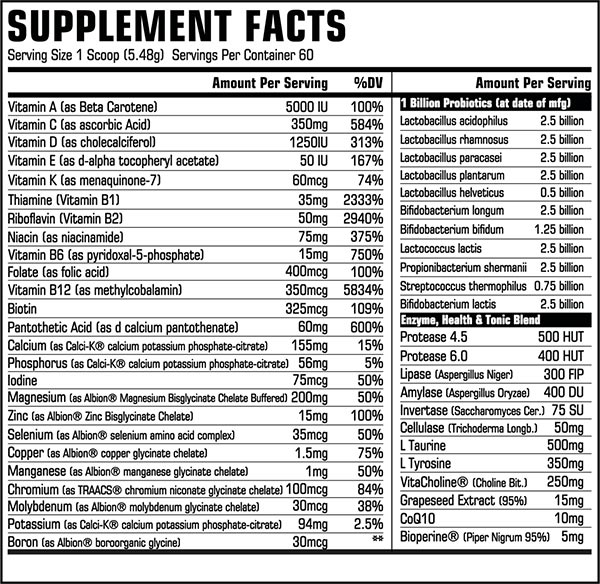 Instead of wrapping all off VitaPro's ingredients into a traditional tablet or capsule, Proccor has decided to make the vitamin a flavored powder. Over the year's that's actually become our preferred, more convenient form, especially after Animal transformed its classic Animal Pak into a powder.
If you like the look of Proccor's VitaPro or are maybe just in the market for a new multi-vitamin, the brand is running a limited time introductory sale. The supplement has been temporarily discounted on Proccor's website down to $32.99 for a 60 serving tub in the one Juicy Orange flavor.