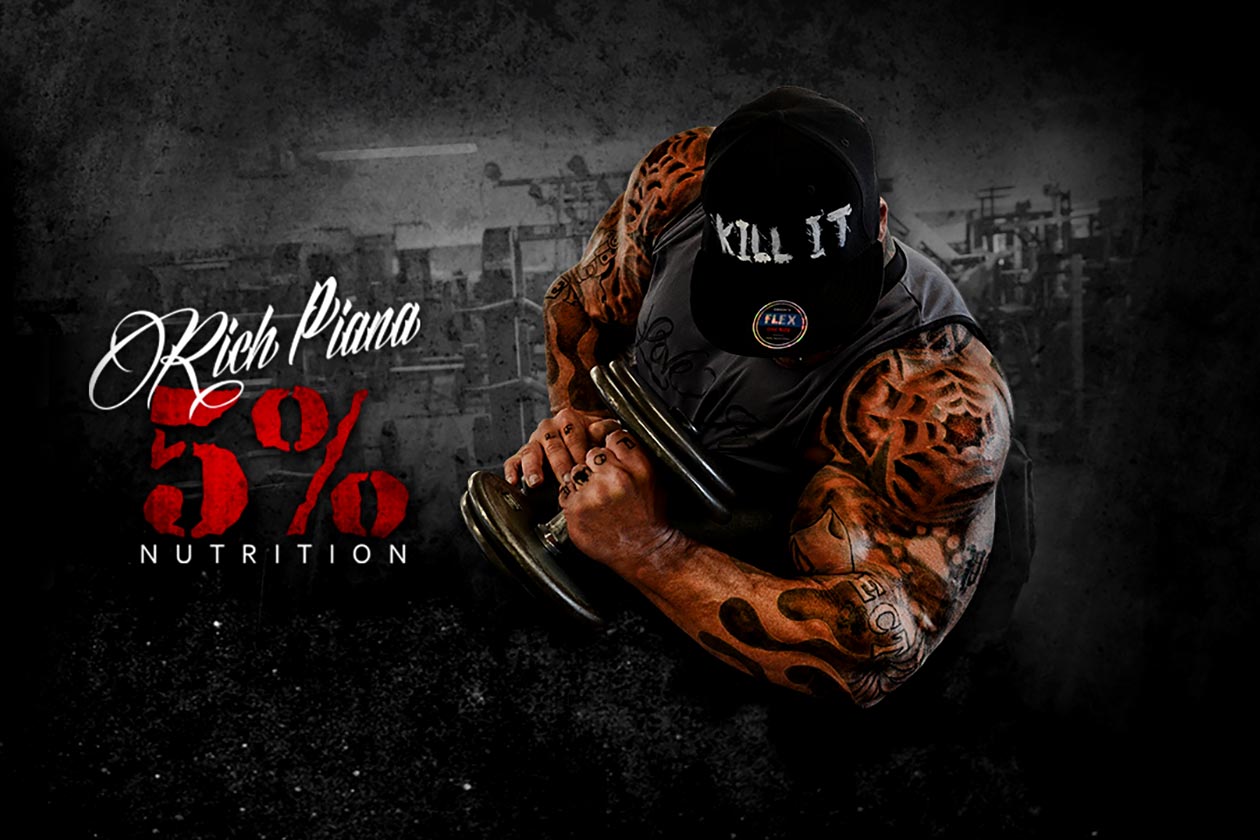 5% Nutrition has launched a new daily deals section on its website where, as its name suggests, you'll find deals on products every day. We're not sure how frequently the items on there will change, but by the looks of the first few deals it'll be worth keeping an eye on.
The 5% Nutrition daily deals page has launched with the pre-workout Kill It, the pump pre-workout Full As F*ck, and the brand's protein powder Egg White Crystals. The two pre-workouts are easily the more impressive offers with Kill It at $18 per tub and Full As F*ck at $17.
You'll find 5% Nutrition's daily deals listed at rich-piana.com, which is something you'll probably want to bookmark if the first lot of offers are any indication on what's to come.