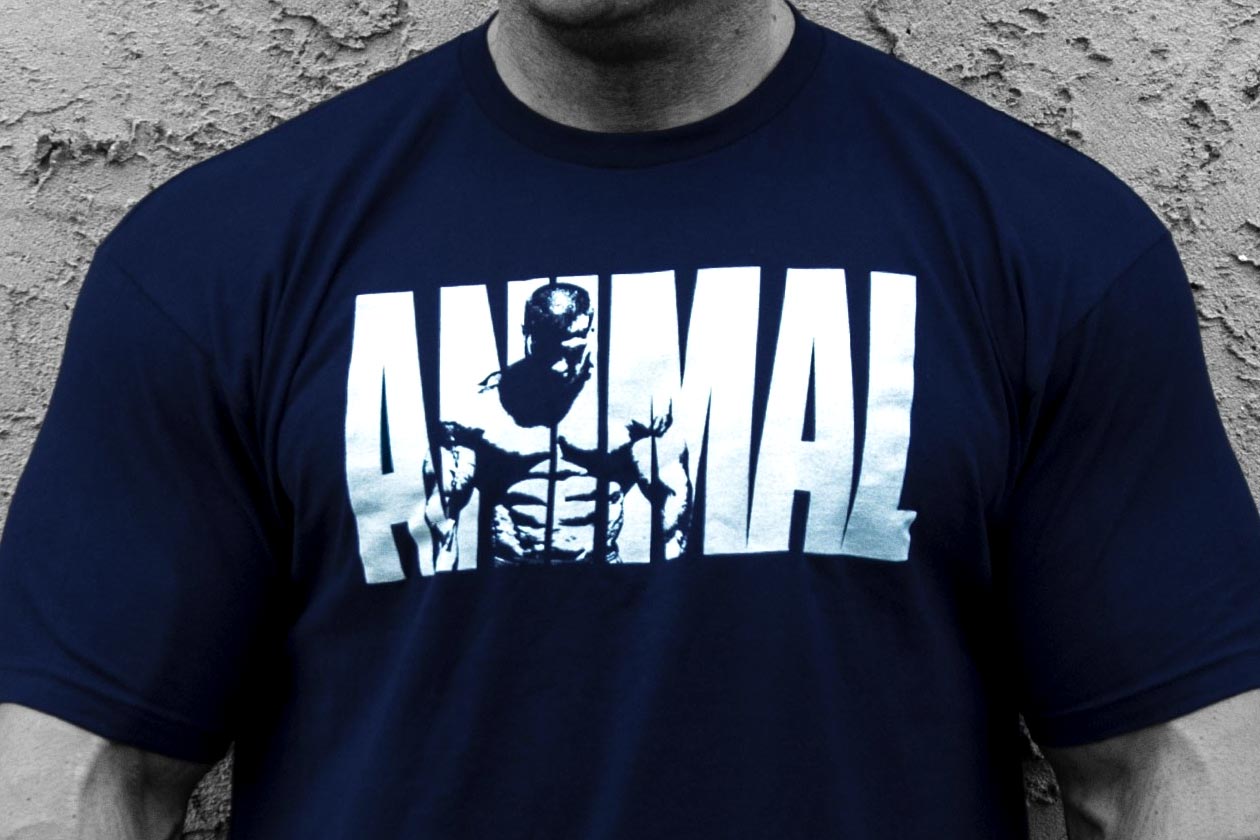 Animal has partnered with one of its star bodybuilders for another limited edition Animal Iconic Tee. The athlete is none other than Evan "Ox" Centopani, who is included in the unique Iconic graphic on the new shirt.
Like with most of the limited edition Animal Iconic Tees, the unique part of its latest release is its colors. The Evan Centopani collaboration actually uses a mix you rarely see from the brand with a navy blue shirt featuring white print.
The limited edition Centopani tee is now available through Animal's direct online store at animalpak.com for $27.95. It comes in six sizes from small to XXXL and is only going to be available for one week starting today.