Feb 28th, 2018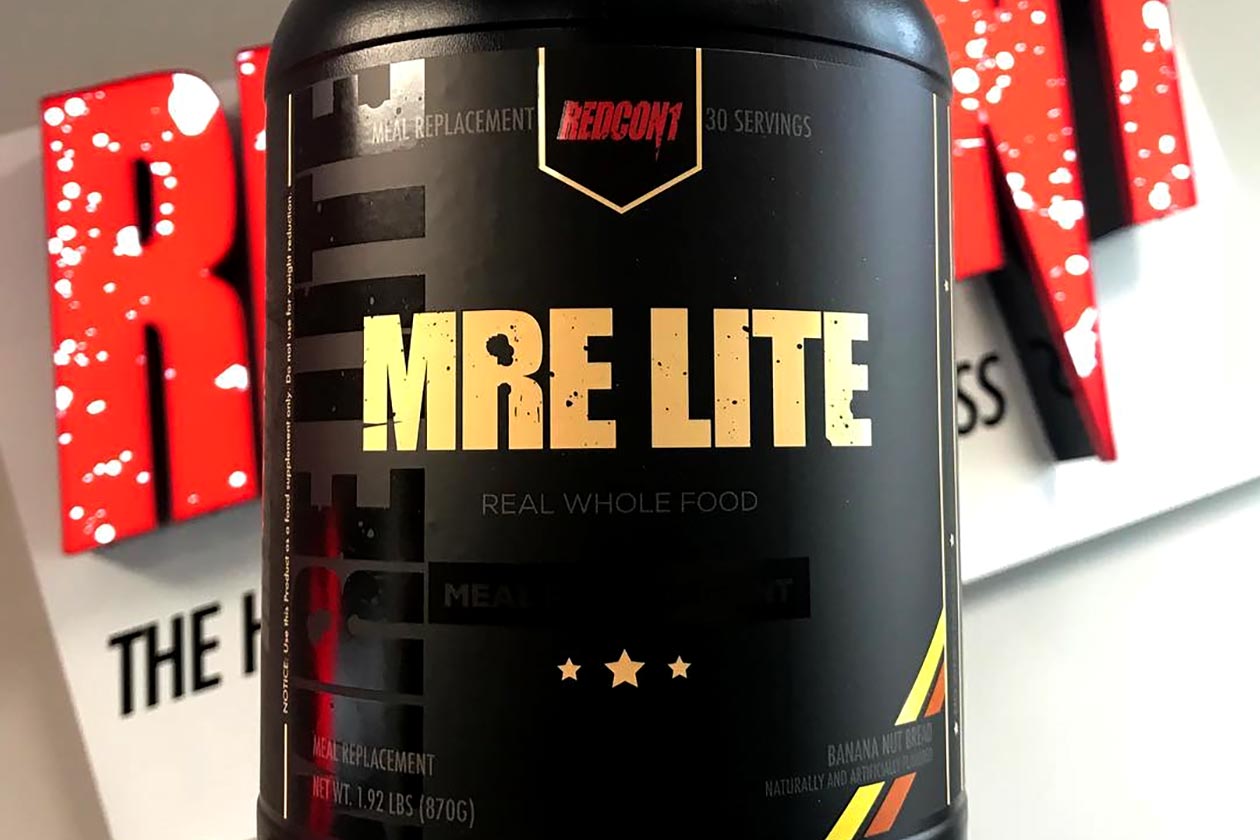 Redcon1's highly anticipated, truly unique protein powder MRE Lite is finally going to be available to the public later today. It'll be officially launched through redcon1.com in the usual 30 serving tub with three flavors to choose from in Blueberry Cobbler, Banana Nut Bread, and Dutch Apple Pie.
The reason Redcon1's MRE Lite is so unique is that it uses a mix of protein sources very different from the usual whey, milk, and casein. Instead, it features a blend of beef isolate, salmon, chicken, egg, brown rice, and pea protein, along with coconut water and MCT oil as healthy fat sources.
MRE Lite is going to be available through redcon1.com at exactly 3PM, presumably Eastern Time. A full 30 serving tub will cost $49.99, although if you're a subscriber to Stack3d Insider you can use your 20% off coupon code, dropping the protein down to a more competitive $40.