Nutrabolics has officially brought back a supplement it previously discontinued with its multi-vitamin competitor Vitabolic. The returning product has been greatly improved seeing the brand bring it back packed full of a wide variety of ingredients.
Like with most multi-vitamin supplements, Nutrabolics' new Vitabolic features a healthy mix of vitamins and minerals for general health. It also has a few extra ingredients in the mix to put it a step above its long list of competitors.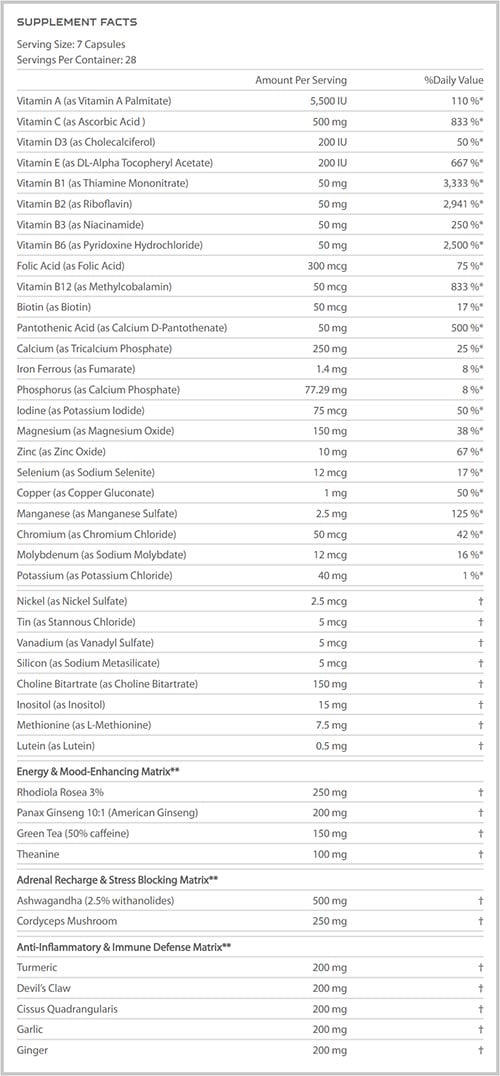 Along with its general combination of vitamins and minerals, Vitabolic packs three additional blends for a handful of additional benefits. That includes an energy and mood matrix featuring caffeine from green tea, an adrenal recharge and stress blocking complex, and an anti-inflammatory and immune defense blend.
You can read all about the latest Nutrabolics innovation on its website and check out its complete list of ingredients in the label above. By the sounds of things the product is now available in stores, so if you like the look of the new Vitabolic, head in to your local Nutrabolics stockist.