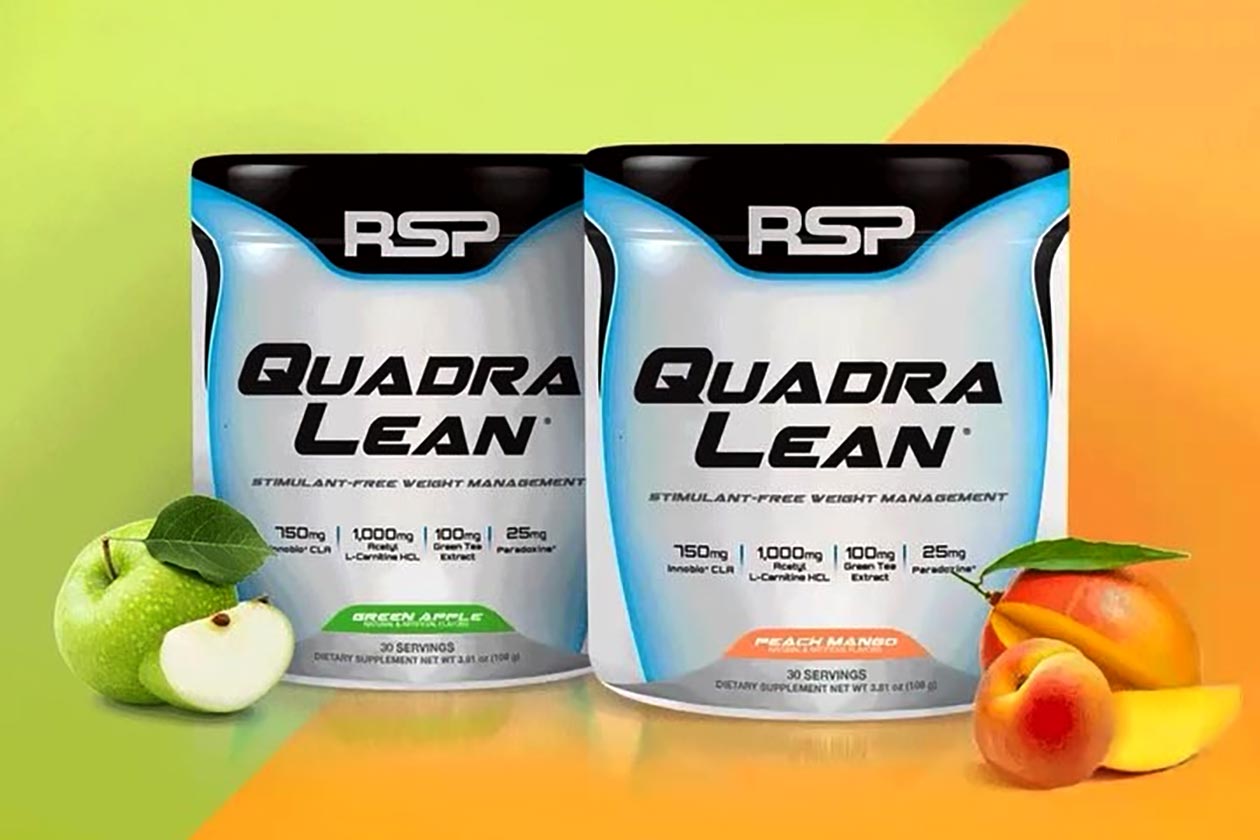 RSP Nutrition has launched a new powder version of its stimulant free weight loss supplement QuadraLean in two flavors, Peach Mango and Green Apple. The alternative release is very similar to the capsule original, in that it features the same combination of ingredients, although a couple of them are at slightly different doses.
Five main ingredients power the original QuadraLean with chromium picolinate, CLA, acetyl l-carnitine, grains of paradise, and green tea. That formula has remained the same for the new QuadraLean powder, the green tea however, is slightly lower at 100mg per serving instead of 250, and the carnitine is twice as much at a gram instead of 500mg.
RSP Nutrition's all-new drinkable QuadraLean is already available through the major online retailer Bodybuilding.com with the same regular price as the capsule version of the product at $19.97 for 30 servings. At the moment though you may prefer the capsules, as Bodybuilding.com has them on sale at two bottles for $25.