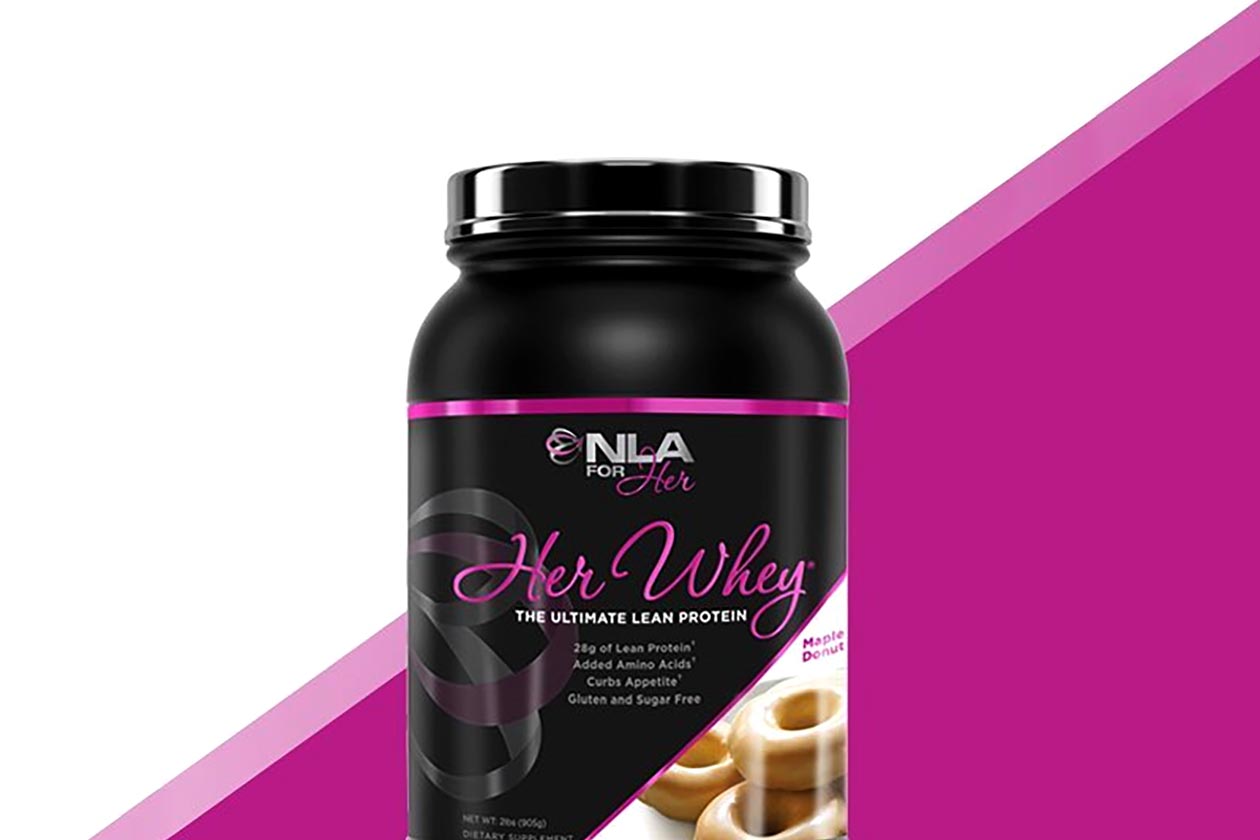 Since launching its protein powder Hey Whey, NLA For Her hasn't really done your typical protein flavors like a straightforward chocolate or vanilla. The product's first flavor was Chocolate Eclair, which was eventually followed by unique options like Blueberry Muffin and more recently, Peanut Butter Banana Split.
This week NLA For Her is continuing that trend of uncommon protein tastes for Her Whey with the launch of its sixth flavor. Now available for the whey powered protein powder is Maple Donut, a sugar-free formula and like all of the other Her Whey flavors, it is also gluten-free.
Fans of NLA For Her can pick up the new Maple Donut Her Whey today through the brand's website at nlaforher.com, where the supplement is priced at $44.99 for a 2lb tub.