Mar 13th, 2018
Over the past few months, MusclePharm has been really focusing on growing its basic, Essentials Series. The family now consists of over five different supplements, including an all-new multi-vitamin formula called Multi-V. This one is actually a replacement for the brand's very first, more advanced vitamin, Armor-V.
For fans of the replaced Armor-V, the new MusclePharm Multi-V is essentially a simpler, less complex multi-vitamin. Like Armor-V, Multi-V features a combination of vitamins and minerals; however, it doesn't have as many extra features such as Armor's fruits, greens, probiotic, and detoxifying blends.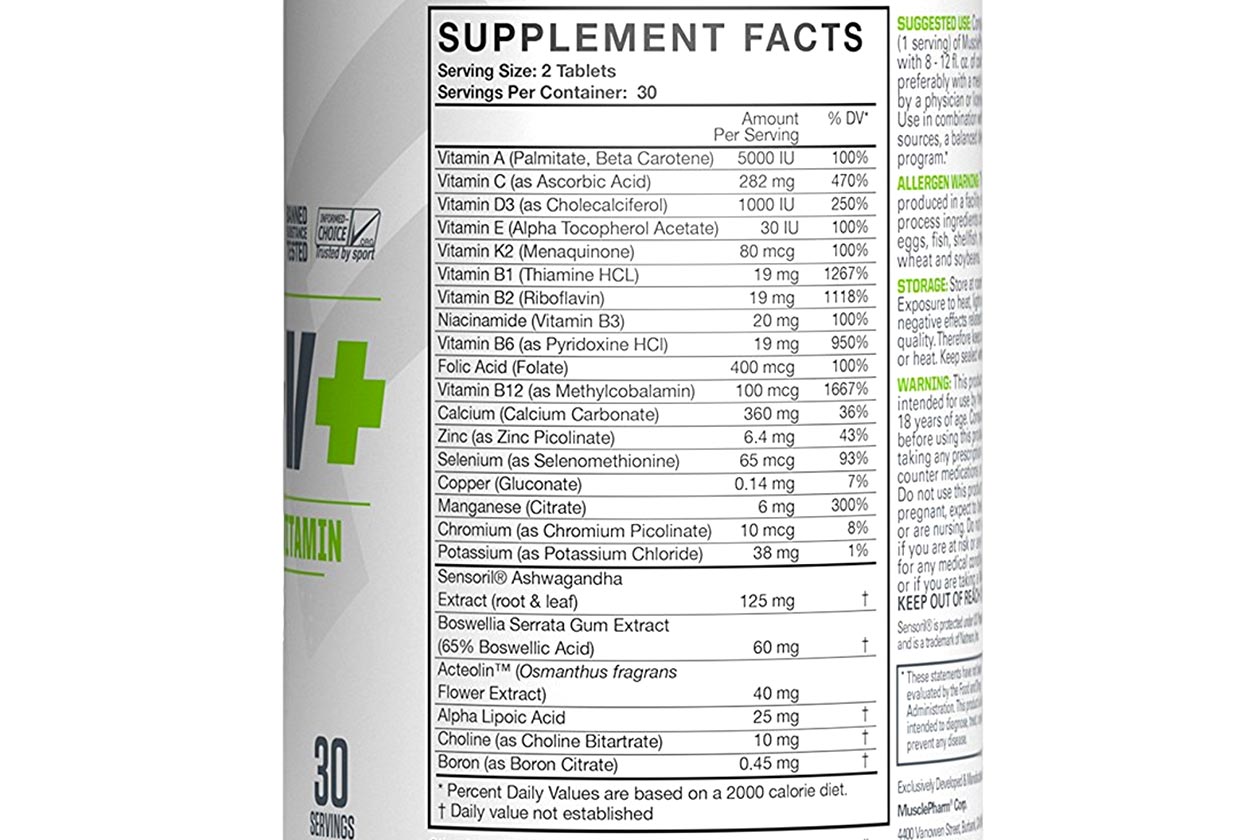 You can see the full blend of ingredients in MusclePharm Multi-V above in its official facts panel. As mentioned, it still packs a good variety of vitamins and minerals including 400mcg of folic acid, 282mg of vitamin C, and 100mcg of vitamin B12. Like Armor-V it does also have some extras in the mix including antioxidants and ingredients for joint support.
At the moment there doesn't appear to be anywhere stocking MusclePharm Multi-V, although there are a few places listing it with stock coming. Muscle & Strength is one of those places as well as Amazon, with the former actually confirming its price at a competitive $14.99 for a full month's supply.