Earlier this week when Myprotein launched its new Rice Protein and Whey Protein Peanut Butters, the product appeared to be relatively straightforward. Following our post, however, a few more flavors have been confirmed for the product as well as a rather interesting feature of the whey nut butter.
The extra little feature of Myprotein's Whey Protein Peanut Butter is that it's loaded with whey protein crispies, similar to Grenade's incredibly delicious Carb Killa Spread. The UK brand has shared a picture of the spread itself showing just how packed full of crispies the spread is.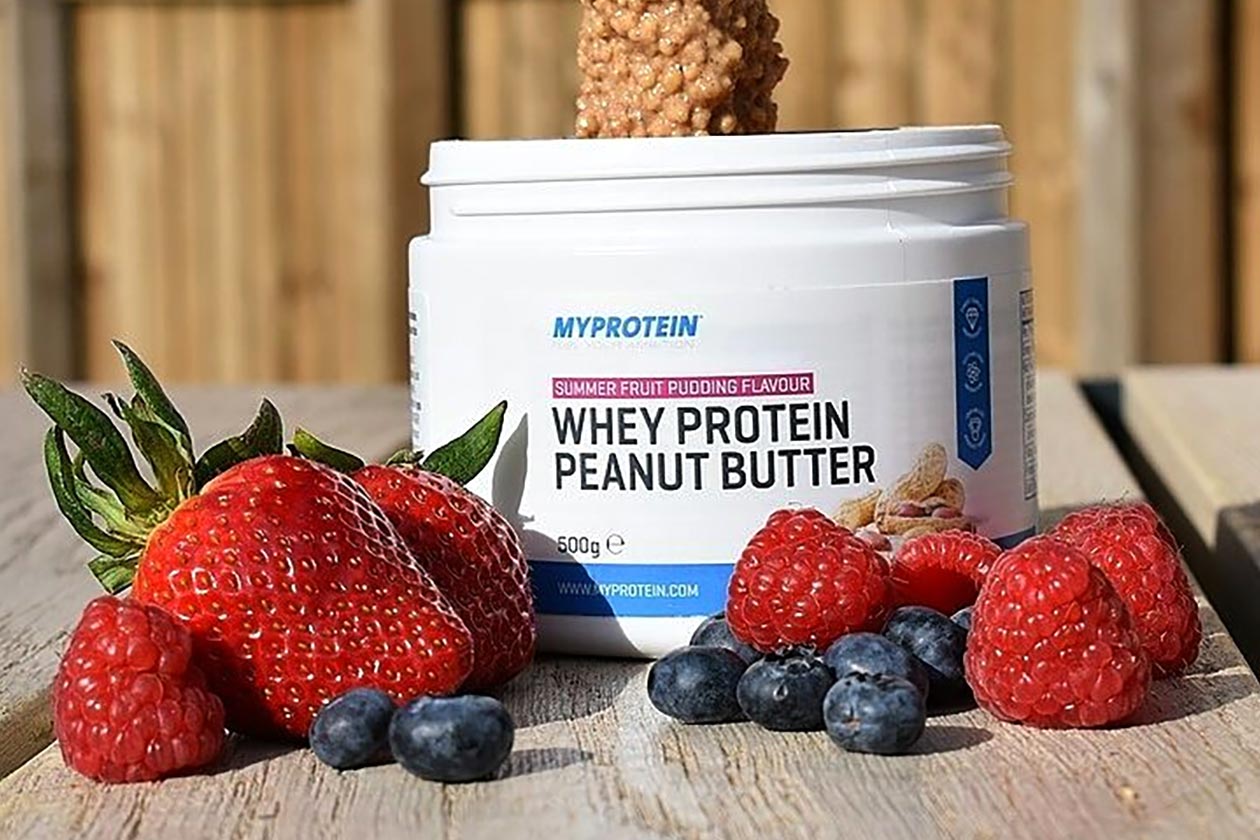 The update on the flavors of the nut butters is that they both actually come in four different options each. According to Myprotein's website, the four flavors of the rice butter are Original, Curry, Toffee Apple, and Salted Caramel, and for the crispy filled whey butter there is Original, Apple Pie, Summer Fruits, and Chocolate Orange.
As mentioned earlier this week, both of Myprotein's new protein-infused peanut butters are now available through its international website at myprotein.com. They're also priced exactly the same at £8.99 ($12.53 USD) for a half kilogram jar, with all flavors currently in stock except the Apple Pie whey butter.