One Brands and Real Good Foods unveil their Pepperoni Pizza One Bar
Mar 27th, 2018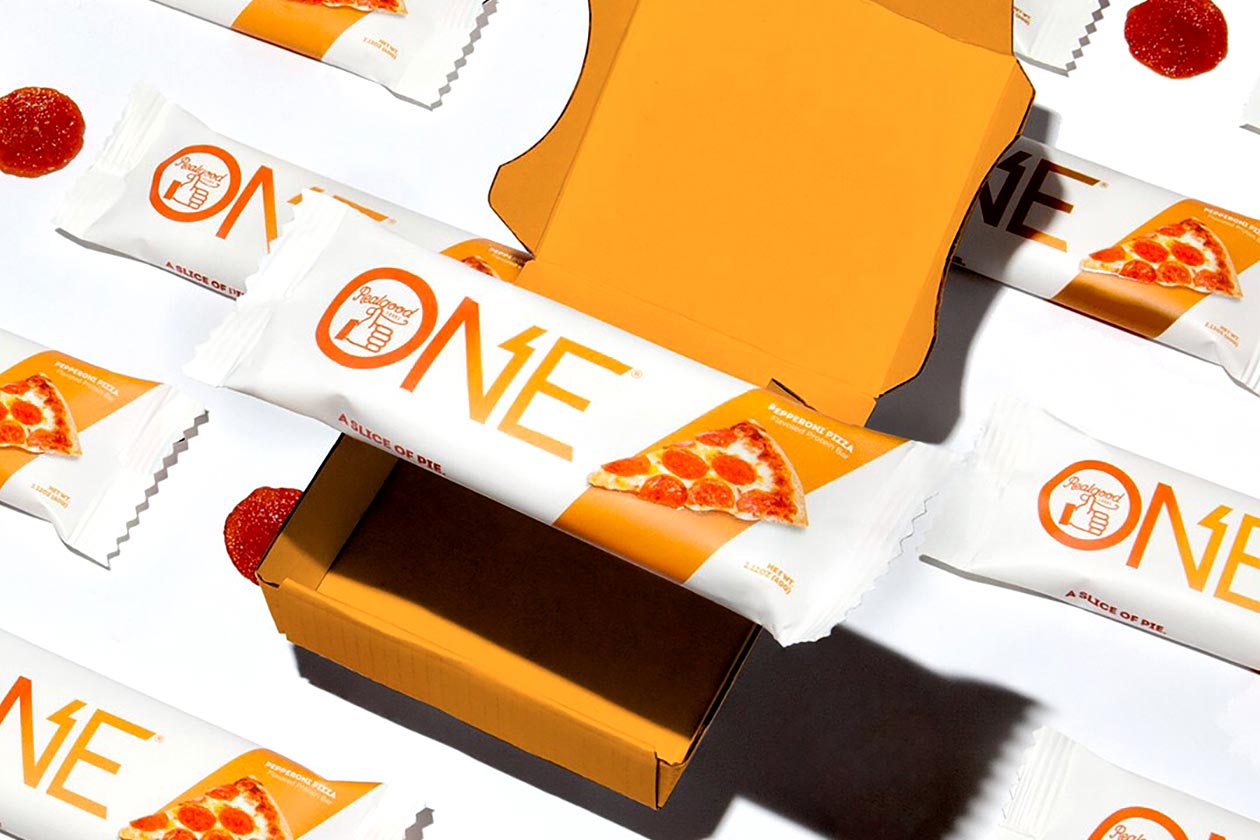 One Brands, the brand behind the popular One Bar protein bar, and Real Good Foods, the brand behind the protein-packed Real Good Pizza. Appear to have teamed up for a product that is either an industry first release or an April Fools' day joke that's started a few days early.
What's happened is both of the companies mentioned above, have shared a picture of a Pepperoni Pizza One Bar. The story is that One Brands has partnered with Real Good Foods to create this protein bar, which will only be available for a limited time from Monday the 2nd of April.
The two have actually put together a promo page where you can sign up to win one month supply of the new Pepperoni Pizza One Bar. The contest is only open to US residents, with all winners to be notified on the same day the product is due to release.
As mentioned, One Brands and Real Good Foods have either actually come together and collaborated for this unique protein bar, or it's a well planned April Fools' Day prank. We're hoping for the former, purely because we do like seeing unique products, especially since a pepperoni pizza protein bar would be an industry first.