Tribeca introduces X50 Showtime Thermoshred, its first mainstream fat burner
Mar 14th, 2018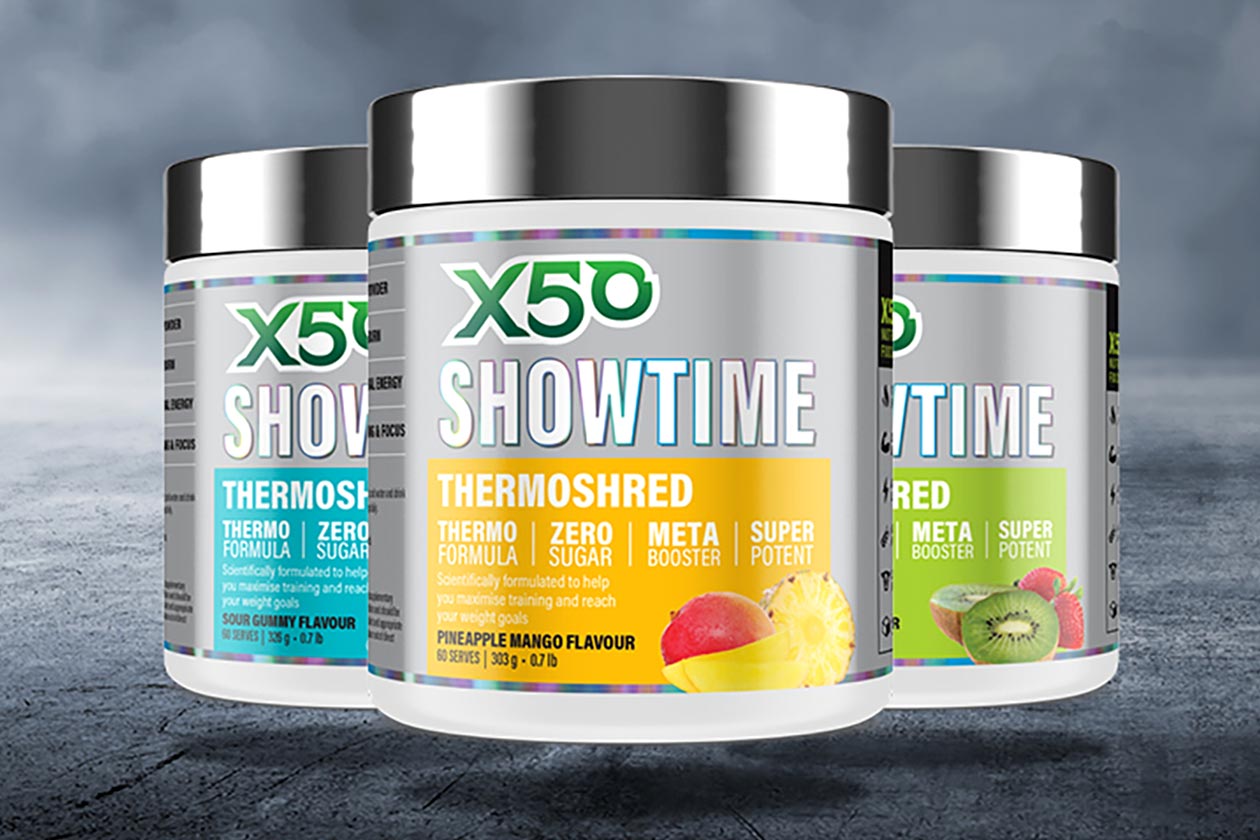 For as long as Tribeca Health and its line of X50 supplements has been on the market, we haven't really seen it tackle any major categories like amino, pre-workout, or the traditional weight loss. This week the brand has changed its tune on that and is introducing its first real mainstream fat burner with X50 Showtime Thermoshred.
What is it
The new product from Tribeca is a more traditional style weight loss solution, or at least it is compared to all of its other supplements. It's designed to deliver a complete combination of fat burning effects including increased energy and focus, boosted metabolism, enhanced thermogenesis, and overall weight loss.
Formula
In terms of formula, Tribeca has loaded its all-new X50 Showtime Thermoshred with a variety of commonly used fat burner ingredients. The list includes a mix of 11 different features, all of which are transparently dosed, so you know exactly how much of each ingredient you get per serving.
You can see the full facts panel for X50 Showtime Thermoshred above, with highlights such as a gram of the cognitive enhancer acetyl-l-carnitine, 200mg of TheaKalm theanine, 30mg of the fat burner grains of paradise, and 200mg of the classic stimulant caffeine. The product is intended to be taken just once a day, so ideally you'd throw a serving back when you need the energy like before a workout or cardio.
Size and flavors
When it comes to options, X50 Showtime Thermoshred is launching in the one 60 serving tub size. That means when taking the recommended serving of one per day; a full tub should last you an entire two months. As for flavors, the supplement has three to choose from with Pineapple Mango, Strawberry Kiwi, and the candy-inspired Sour Gummy.
Pre-order
Tribeca is officially debuting its first mainstream weight loss competitor at this year's Arnold Classic Australia, which is going down this weekend. At the same time the brand has also made X50 Showtime Thermoshred available for pre-order through its website with shipping due to take place exactly one week from now on Wednesday the 21st.