Like a few other brands at this year's FIBO Expo, our favorite Italian supplement company 4+ Nutrition has unveiled a handful of new supplements here in Cologne this weekend. The brand has actually got more new supplements than anyone else at the major European event starting with two men's formulas and an on-the-go gel.
4+ Nutrition's men's products are Crave Control 4 Him and Carb Control 4 Him. The former is a supplement that helps control cravings with the branded ingredients Citrin K, Howaru Shape probiotic, and Orafti oligofructose. As for Carb Control, it is a carb blocker powered by ID-alG, a premium brown seaweed extract said to help reduce carb and fat assimilation.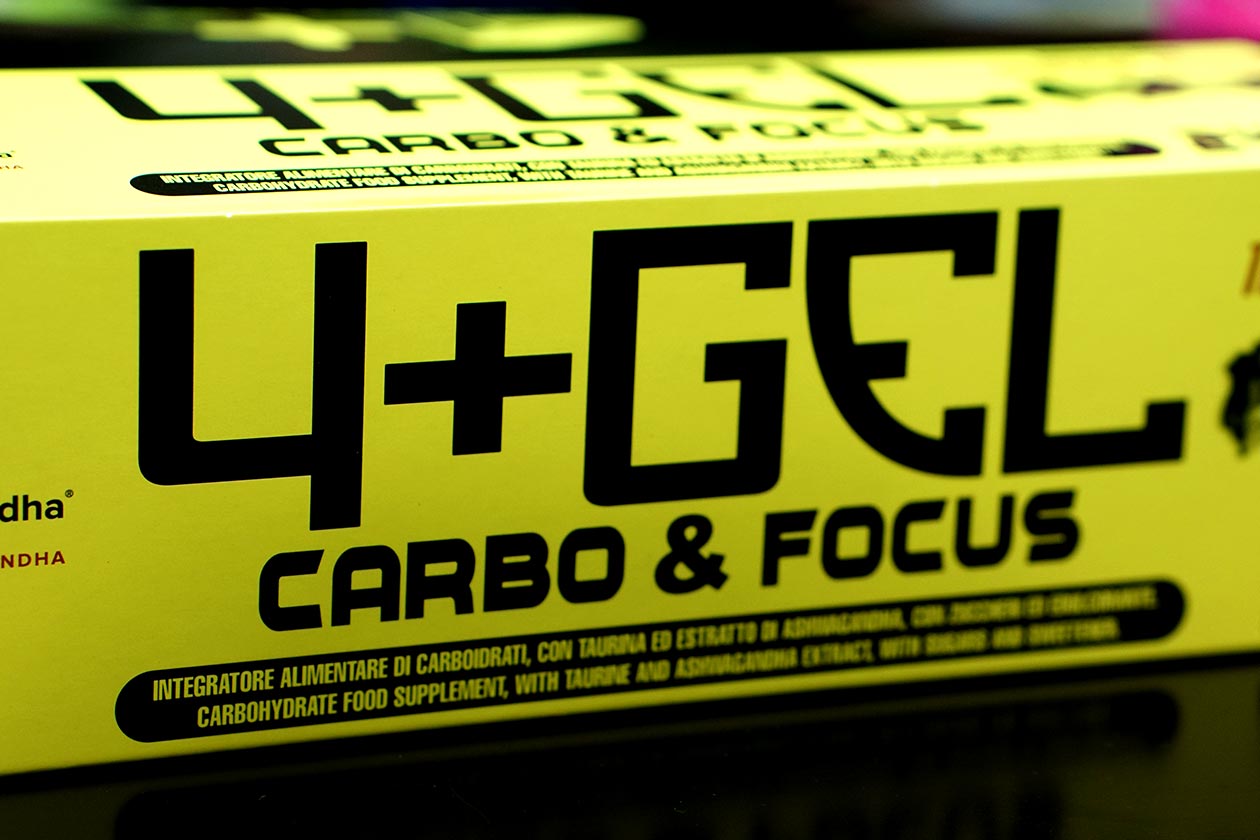 Lastly, you have 4+ Nutrition's latest on-the-go product called 4+ Gel Carb & Focus. Like the other two, it explains a lot right in its name, with a ready to use gel formula featuring carbohydrates, taurine, and KSM-66 branded ashwagandha for fuel and focus.
All three of the entirely new 4+ Nutrition supplements mentioned above and unveiled at FIBO, are due to be out and available sometime soon. We'll also have another post out later today at stack3d.live with details on another lot of new products from the brand for its women's series.