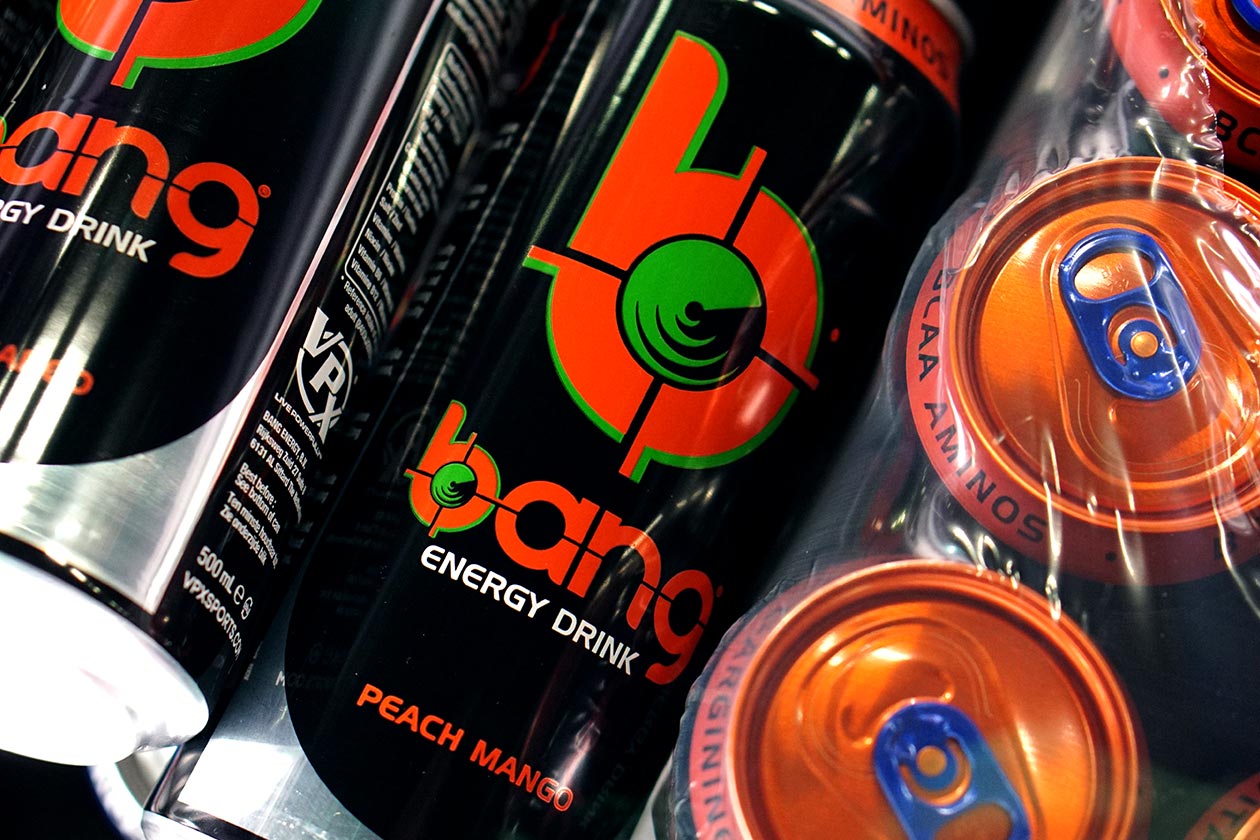 VPX Sports has officially launched its popular BCAA infused Bang energy drink in Europe at this year's FIBO Expo. The product does feature a slightly different formula compared to the original US version, although the brand has said the taste is virtually the same.
Overall, VPX Sports' European Bang drink is still primarily an energy drink featuring the same main ingredients. Caffeine is of course still in the mix but at roughly half the amount along with BCAAs, arginine, and B vitamins. There are essentially only two features missing from the drink which are creatine and coQ10.
VPX Sports has launched its European version of the Bang energy drink in a total of six different flavors. The options are all available for the original US edition with Star Blast, Black Cherry Vanilla, Lemon Drop, Peach Mango, Citrus Twist, and the still very new flavor, Cherry Blade Lemonade.