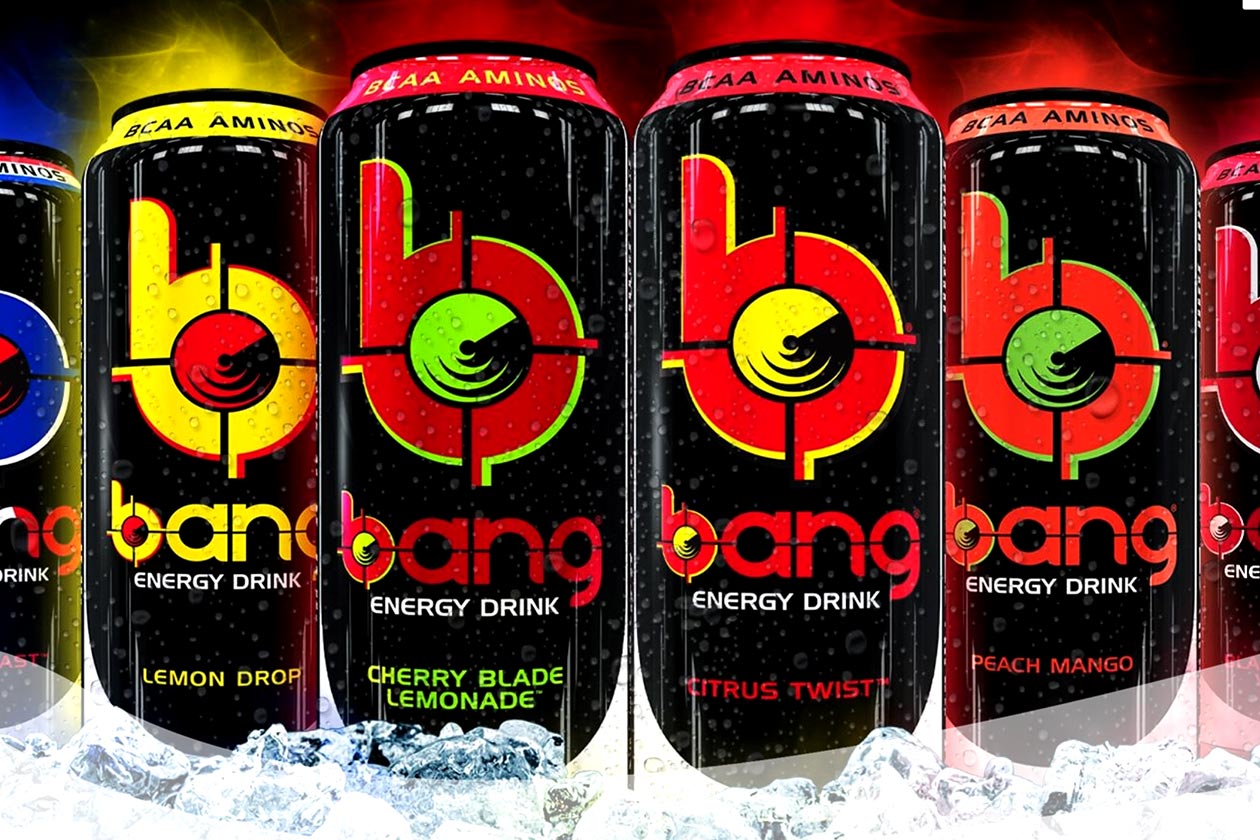 Over the weekend in Cologne, Germany, VPX Sports officially debuted its European version of the popular Bang energy drink at this year's FIBO Expo. It is said to taste much the same as the US original even though it has a slightly different formula with less caffeine, BCAAs, and arginine instead of creatine and coQ10.
Alongside the introduction of its European Bang energy drink, VPX Sports has also launched a website for fans in Europe to buy directly from the brand. The address to visit is bangenergy.eu, where you'll find all six flavors of the European Bang in stock and available for purchase.
Through that website, a full 12 can case of Bang energy drink will cost you €28.80 (35.59 USD), which works out to €2.40 per can. The online store does ship to a lot of European countries as well, 30 to be exact, including the likes of Germany, Poland, Netherlands, Sweden, and Spain.