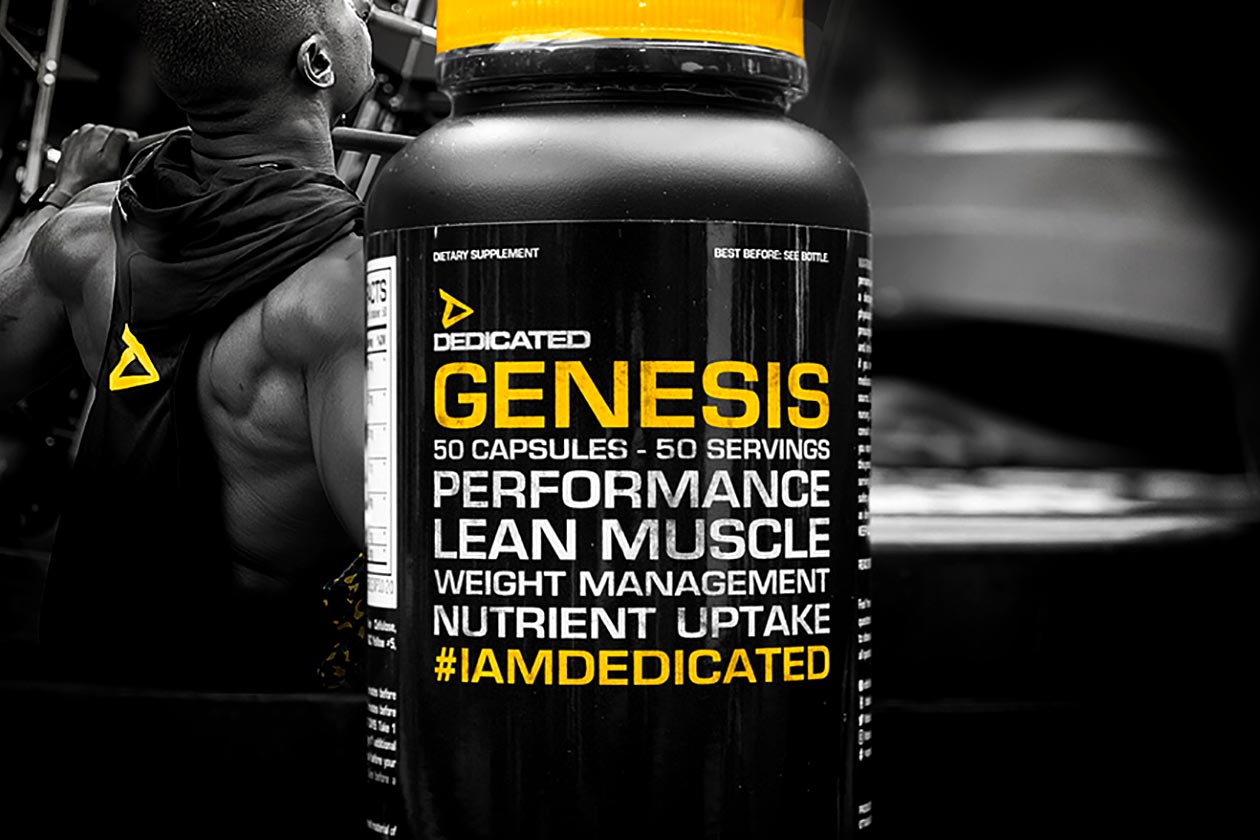 Dedicated Nutrition has officially launched its all-new nutrient partitioner Genesis this week, through its European website. In true Dedicated style, the supplement is packed full of ingredients to deliver on its primary purpose of enhancing nutrient uptake for a variety of benefits.
What is it
Like a lot of products in the advanced nutrient partitioning category, Dedicated Genesis is built to drive carbohydrates and protein directly into your muscle cells more efficiently. That brings with it a long list of effects including increased appetite, better muscle pumps, as well as improved strength and performance.
Formula
Moving on to the formula behind Genesis, like all Dedicated supplements it is fully transparent. The product features 300mg of cinnamon, 200mg of fenugreek, 24mg of ActiGin, 50mg of blueberry extract (for 98% pterostilbene), 2.5mg of biotin, and the absorption enhancers AstraGin at 100mg and black pepper at 5mg.
The ingredients and doses highlighted above are all based on a single capsule serving of Dedicated Genesis. On training days the brand suggests you take one capsule before breakfast and another before your last meal before working out, with the best results achieved when those meals are rich in carbohydrates.
Where to buy
You can now buy the latest Dedicated Nutrition product directly through the brand's online European store at dedicatednutrition.eu. A full 50 capsule box will cost you €29.99 (37.04 USD), and despite what was previously mentioned, Genesis is replacing the brand's original nutrient partitioner IG-One.