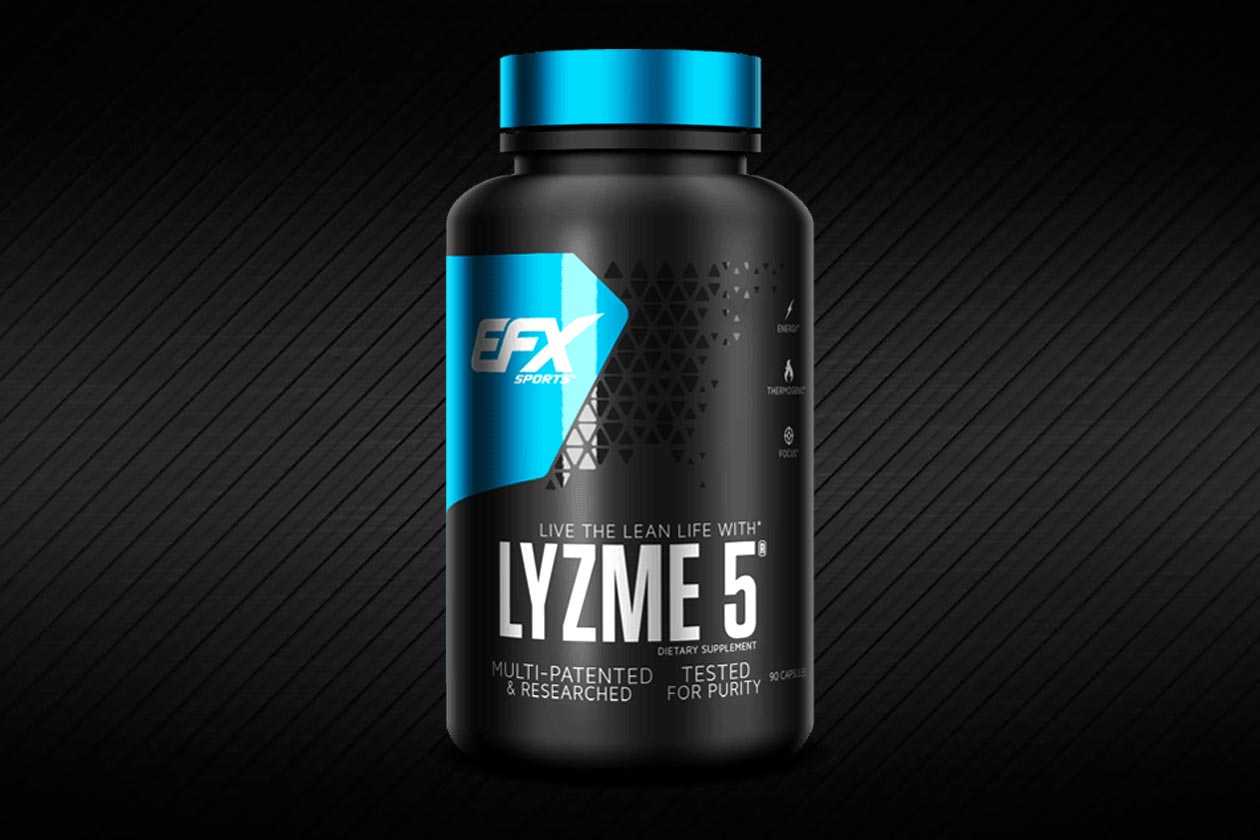 EFX Sports, the brand behind Karbolyn and Kre-Alkalyn, has launched the entirely new weight loss supplement it teased near the end of March. The product is named Lyzme 5 and just as EFX hyped, the fat burner features a new patented ingredient called Lyzme 5, which is of course what the supplement is named after.
What is it
EFX Sports promotes a variety of benefits for Lyzme 5 including support for the breakdown of fat, energy conversion, and weight management. While the product is named after the ingredient Lyzme 5, those benefits do come from a rather large combination of features and not just the new patented compound.
Formula
The latest fat burner from EFX Sports actually squeezes in quite a big number of ingredients. Outside of the headline feature, the supplement packs 30mg of cayenne, 35mg of white willow, 25mg each of hesperidin and ginger, 250mg of tyrosine, 350mg of taurine, 70mg of Beta Sitosterol Complex, 280mg of caffeine, and 160mg of theobromine.
Patented Lyzme 5
As for Lyzme 5, EFX Sports has dosed it at a gram per three-capsule serving. What it is exactly is patented trimethylated choline which is backed by two phase-zero in-house human studies, one rodent study, and two toxicity studies.
According to EFX Sports, Lyzme 5 is "designed to support the breakdown and conversion of food-derived and stored fats into energy." To put it more simply Lyzme 5 along with the rest of the product's ingredients may help with the production and utilization of energy.
Where to buy
You can now buy EFX Sports all-new Lyzme 5 infused weight loss supplement also named Lyzme 5, directly through its website. The price on it isn't too bad at $44.99 for a full 90 capsule bottle which is enough to provide you with the usual amount of 30 servings.