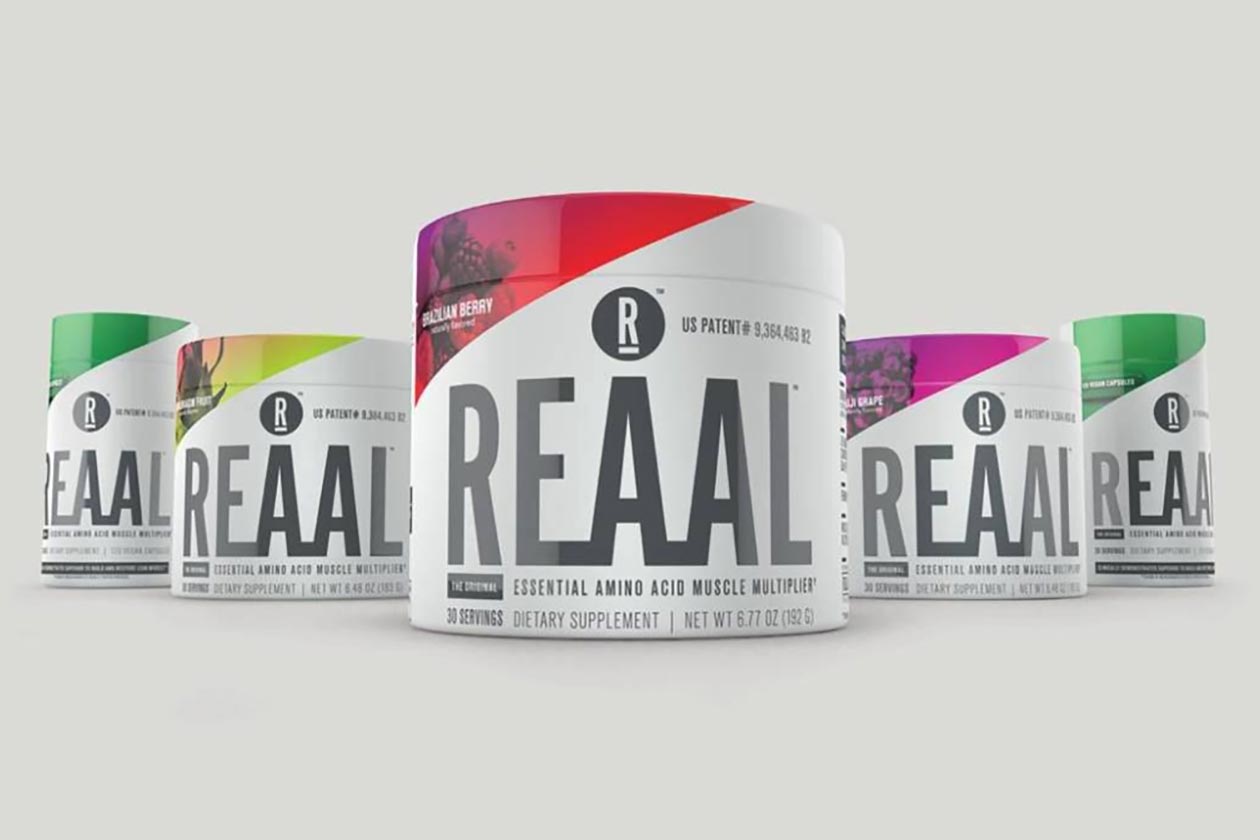 The patented and proven EAA supplement REAAL, continues its growth and expansion this week as it has found its way into another major retailer. The latest location to pick up the product is the online supplement store Bodybuilding.com, who is also celebrating its arrival with an introductory promotion.
The amino formula that claims to be 32 times more efficient than BCAAs alone, at stimulating protein synthesis, has a regular price at Bodybuilding.com of $43.99. It is the same price as on the product's official online store with the capsules being $4 cheaper, but with 20 servings instead of 30.
Where the special REAAL deal comes in at Bodybuilding.com is for a limited time, every tub or bottle of the product comes with a free REAAL shaker. There is no coupon code required for the offer, just add the option of REAAL you'd like to your cart, and the shaker will be added free.