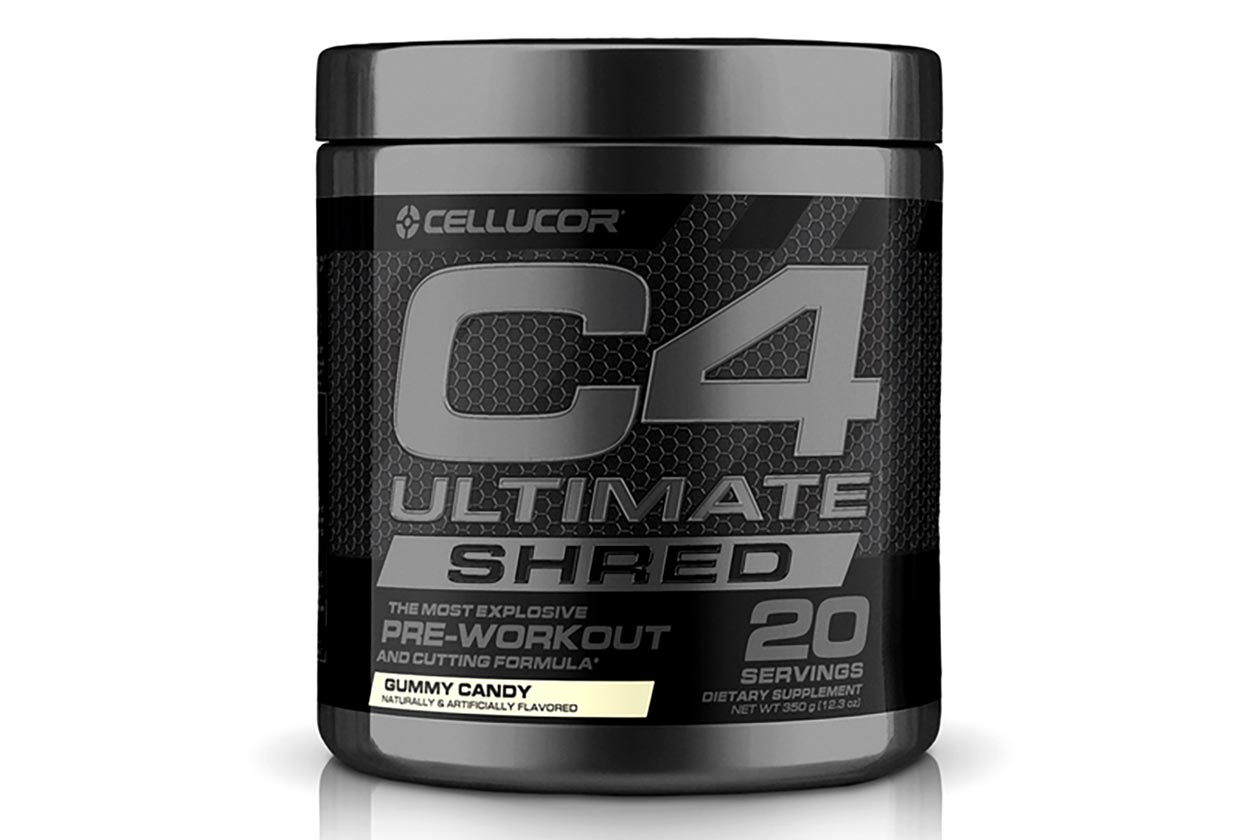 The first ever spin-off of Cellucor's most powerful and complete pre-workout to date, C4 Ultimate, has been unveiled. The supplement is C4 Ultimate Shred, which combines almost the entire original formula with a handful of proven weight loss ingredients to create a hybrid, fat burning pre-workout.
Cellucor's new C4 Ultimate Shred promises to deliver everything C4 Ultimate does as well as support for weight loss. That includes effects such as increased energy, enhanced thermogenesis and muscle pumps, improved endurance, better focus, and an ingredient that is said to help burn an extra 100 calories per day.
What's in it
Formula wise, C4 Ultimate Shred features every ingredient from C4 Ultimate except NO3-T creatine nitrate and arginine AKG. All of the other features are still in the mix including the pump enhancer citrulline malate at a heavy 6g per serving, 1.5g of Nitrosigine, AlphaSize alpha-GPC, and TeaCrine theacrine.
In place of the creatine and arginine, C4 Ultimate Shred has three premium, branded ingredients; all included to help with weight management. Those three are Oliginol lychee and green tea to support the breakdown of fats, Gingever ginger for digestive health, and a solid dose of CapsiMax cayenne to mobilize fats for energy production.
Where to buy
Cellucor is expected to launch C4 Ultimate Shred sometime over the next month or two, in a 20 serving tub size with at least two flavors to choose from in Gummy Candy and Strawberry Watermelon. Both Cellucor and Amazon already have the supplement listed, but out of stock, on their own respective websites, with GNC also said to be getting it.