Core introduces Core Shred, its stimulant free weight loss solution
May 14th, 2018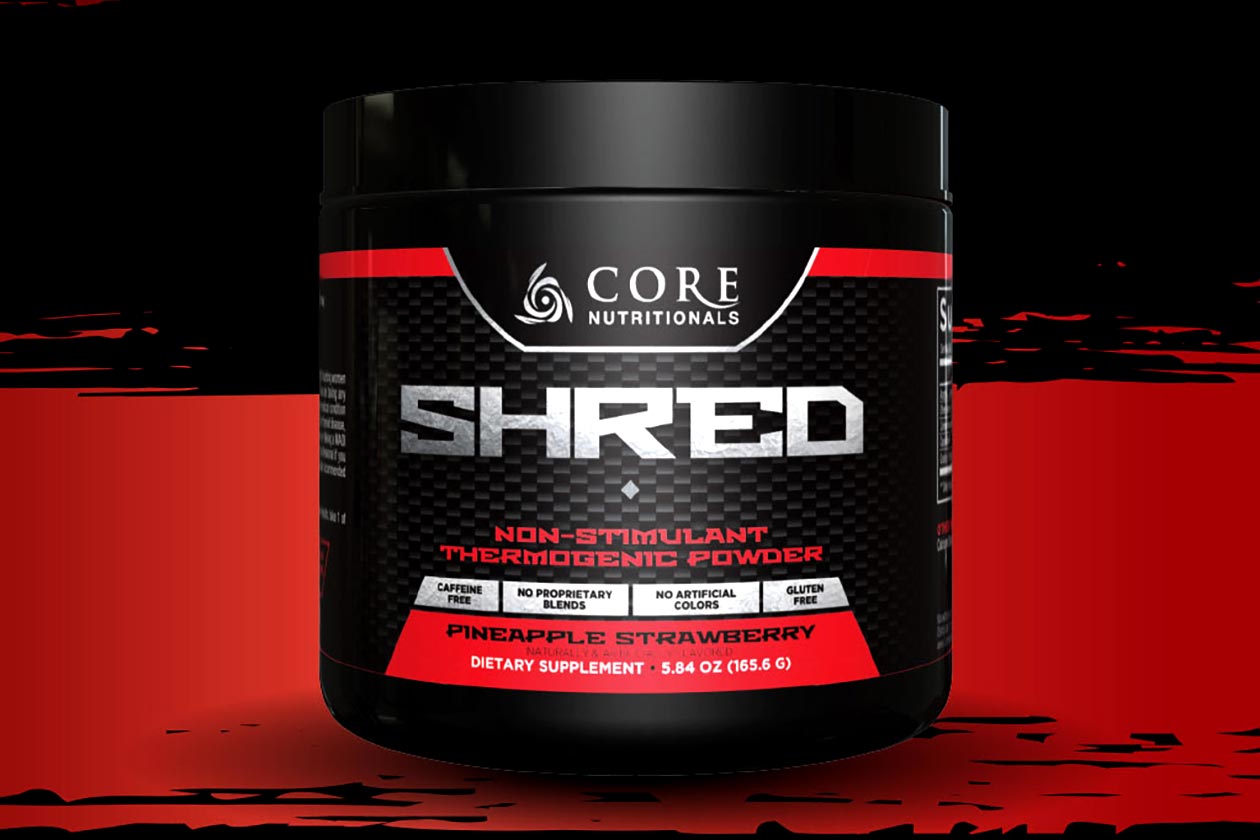 As promised, today Core Nutritionals has officially launched its first ever stimulant free weight loss supplement Core Shred. Like most other products in the spin-off category, Core Shred simply aims to help burn fat without the use of stimulants such as caffeine or yohimbe.
Core Nutritionals has taken its usual approach to supplements with Core Shred by formulating it with only proven and effective ingredients. The features all work together to cover multiple, major lipolysis pathways to support you along your weight loss journey.
In total, Core Shred combines the power of five fat burning ingredients all of which are transparently dosed, so you know the exact amount of everything in the product. The formula is made up of a gram of acetyl-l-carnitine, 250mg of olive extract, 125mg of coleus, 50mg of CapsiAtra, and 30mg of grains of paradise.
Core Nutritionals has made Core Shred available first through its own online store for $43.99 per 56 serving tub, which will last you 28 days on its directed two servings a day. To celebrate its arrival however, the brand is running a sale where you can get one tub for $39.99 or two for $35 each.