Ghost Supplements has unveiled its long-awaited pump pre-workout Ghost Pump, a supplement that's all about enhancing muscle pumps while you workout. In true Ghost style, the product comes packed with reliable pump ingredients as well as a couple of premium, branded compounds.
What is it
As mentioned, the new Ghost Pump is a pre-workout primarily built to enhance muscle pumps. It doesn't feature any stimulants so it can be stacked with regular stimulant pre-workouts for a more well-rounded experience, including of course Ghost's own pre-workout, Ghost Legend.
Formula
The formula behind Ghost Pump packs two branded ingredients with per maximum serving, 1.5g of GlycerPump glycerol and 2.5g of NO3-T arginine nitrate. Those two sit alongside 2g of taurine, a strong 4g of vegan fermented citrulline, 200mg of pine bark, 300mg of norvaline, and 50mg of AstraGin to enhance absorption of everything.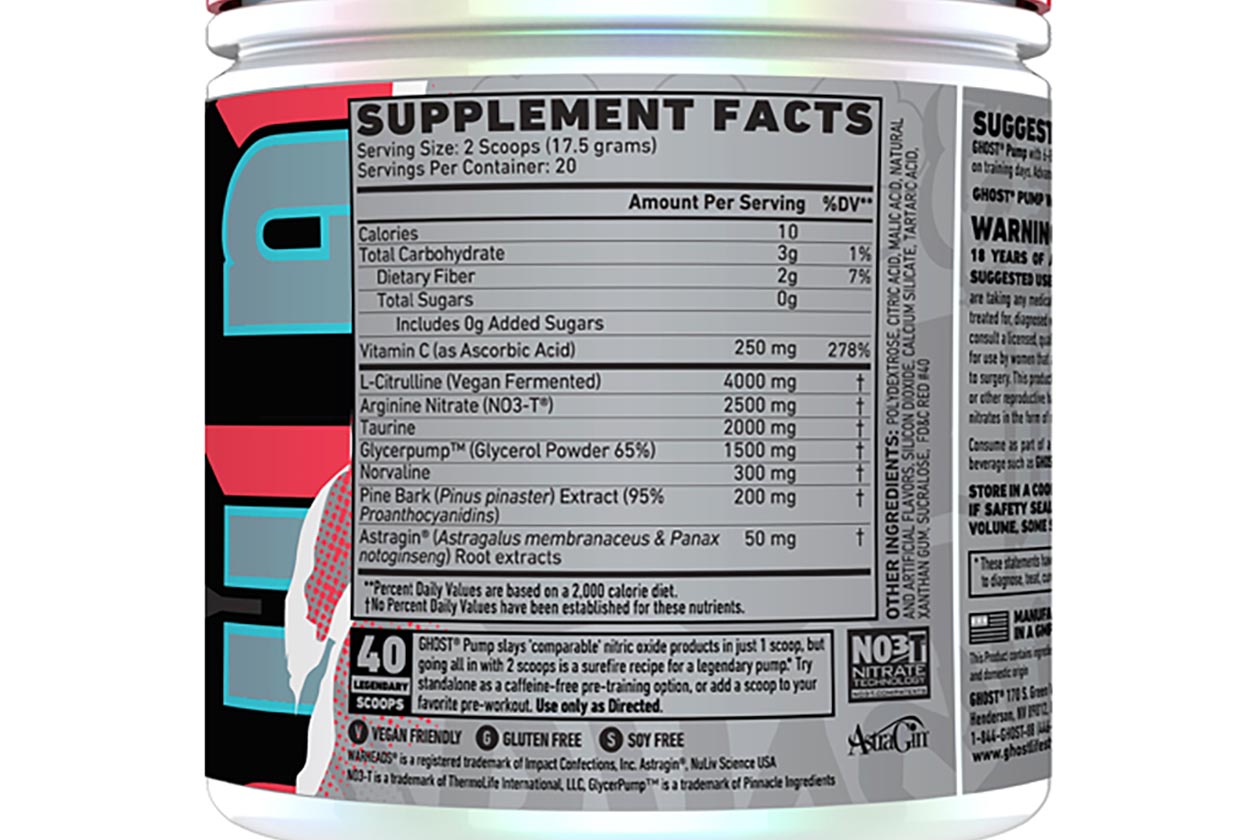 In total, a full tub of Ghost Pump has 20 maximum servings, with each of those servings being made up of two scoops. The brand does say you can use one scoop, which will turn the supplement into a 40 serving pump pre-workout, although that two scoop option will provide the best pump results.
Availability
As far as the launch of Ghost Pump goes, all Ghost is saying at the moment is that it is coming soon. When it does eventually arrive, fans will have two tastes to choose from for the product with Lemon Lime, and the stackable Warheads Sour Watermelon that's also available for Ghost Legend.