Ambrosia adds in NeuroFactor for its Mental Jewels powder
May 16th, 2018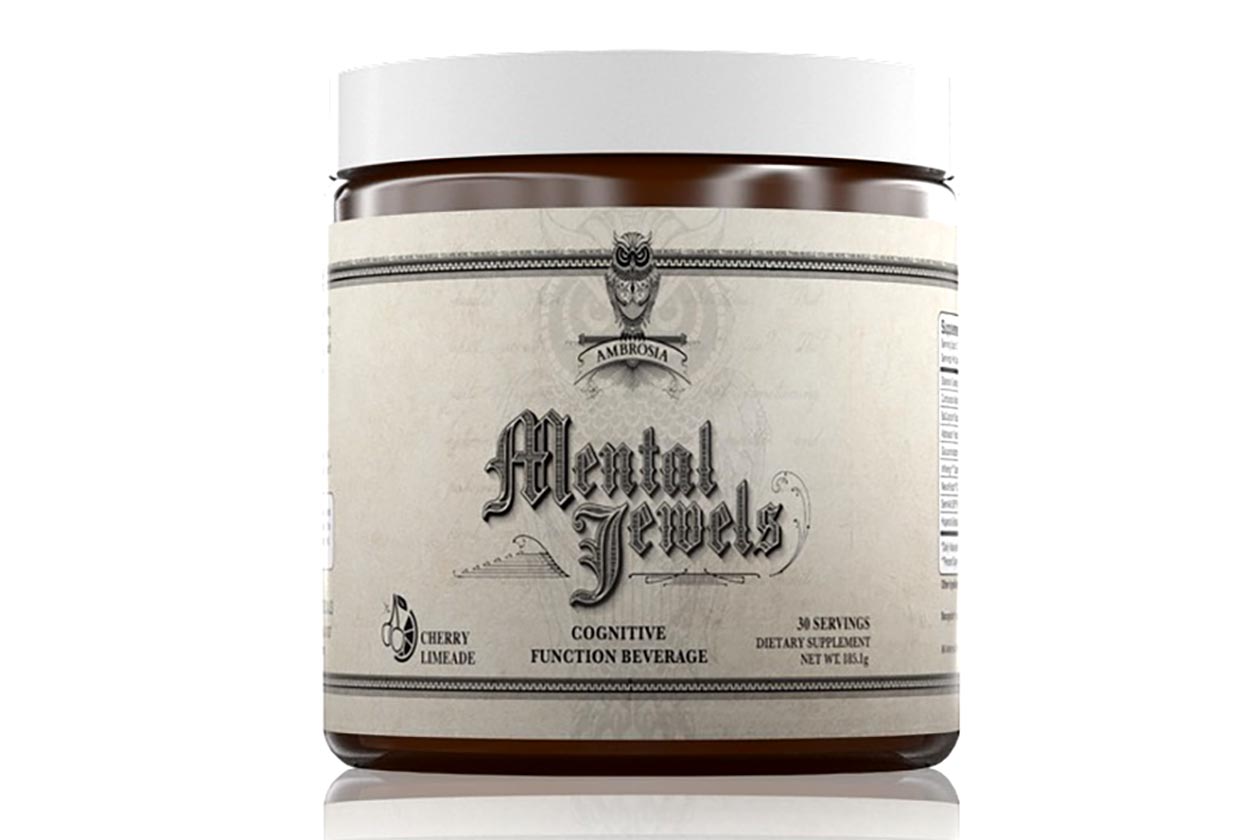 Ambrosia is a rather unique supplement company that comes from the minds behind three other, separate brands with Mike Rashid of ImSoAlpha, Marc Lobliner of MTS, and Sean Torbati of HPN. The first product the three released under the Ambrosia name was a truly well put together nootropic supplement called Mental Jewels.
Capsule vs powder
For 2018, Ambrosia has transformed that original product into a faster acting powder as well as tweaked the formula slightly. By tweak we don't mean anything has been removed, in fact, the brand has kept everything from the capsule Mental Jewels and simply added another premium ingredient for an even better experience.
Formula
You can see the full combination of ingredients in Ambrosia's new Mental Jewels powder below, where as mentioned, everything from the original has remained. That includes its 100mg of alpha-GPC, 50mg of SerinAid branded phosphatidylserine, 100mg of Infinergy dicaffeine malate, and 250mg of BaCognize bacopa monnieri.
Where that one change to the formula comes in is with Ambrosia's addition of the premium, patented compound NeuroFactor, dosed at 100mg per serving. To go with all of the other focus enhancing benefits Mental Jewels' ingredients already provided, NeuroFactor is said to further help with brain function and cognition.
Where to buy
Ambrosia's new Mental Jewels powder is now available through the growing retailer Tiger Fitness. Despite featuring that extra 100mg of NeuroFactor, the supplement has the same price and amount of servings as the capsule original at $49.99 per 30 serving tub.