Killer Labz relaunches Exterminator with full transparency and no DMHA
May 2nd, 2018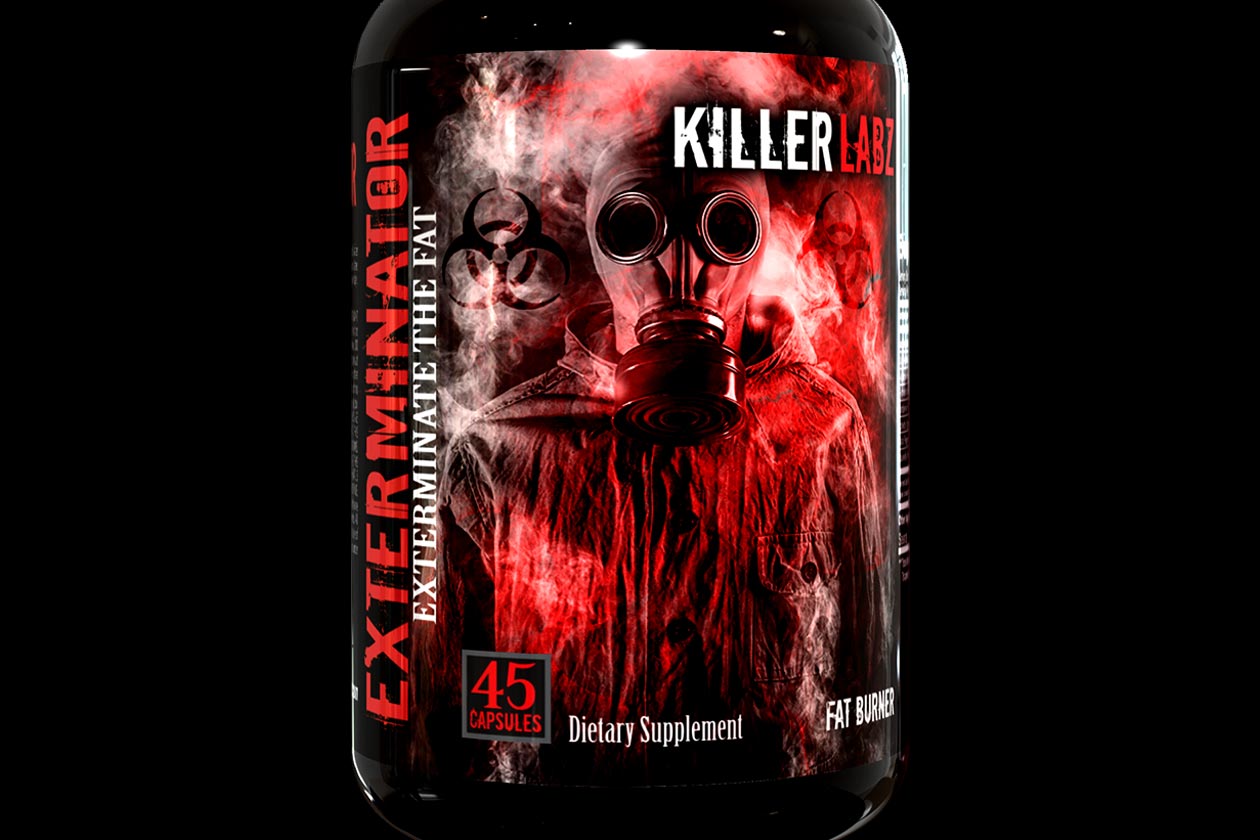 The hardcore brand Killer Labz, has revealed and released a reformulated version of one of its original supplements. The product getting the update this time around is the brand's weight loss competitor Exterminator, which just like the previous formula, aims to increase energy, enhance thermogenesis, and help control appetite.
Killer Labz new Exterminator does still feature a lot of ingredients from the original as well as a few new additions, although most notably it doesn't have the stimulants DMHA or eria jarensis anymore. Another big change with the product is that it now features a fully transparent formula, so you know the exact dose of each of its ingredients.
The features Killer Labz has carried over from the previous Exterminator are caffeine, dosed at a hefty 300mg per serving, rauwolfia, and hordenine. The rest of the ingredients in the fat burner are all-new with 250mg of n-methylpentyl-iminoglutaric acid, 50mg of citrus aurantium, 25mg of Paradoxine grains of paradise, 300mcg of 3,5-diiodo-l-thyronine, and lastly 4mg of fucoxanthin.
According to Killer Labz, from today if you order Exterminator through its website, you will get the updated version. It still carries the same price of $44.99, for a full 45 capsule bottle. Each capsule is considered a whole serving, meaning a bottle will last you a month and a half taking the one capsule a day.