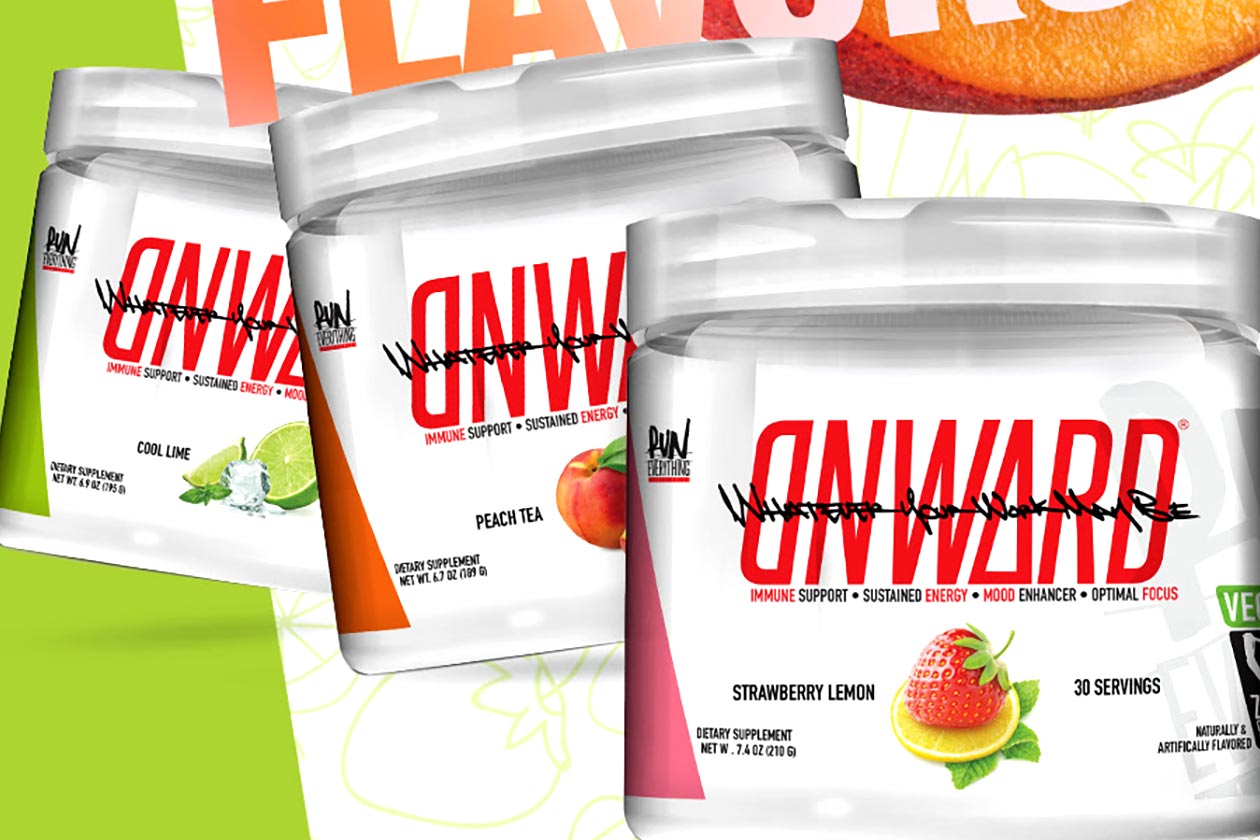 Last week Run Everything Labs surpsied us by launching more than just the one new flavor it promised for each Friday during the month of May. Instead of the one, it released two new options for its powder weight loss product DTE with Peach Tea and Cherry Lime.
This week Run Everything Labs has surprised us once again, launching more than its promised one new flavor. This time around the brand has, in fact, dropped three flavors, all for its first ever supplement release, the energy, mood, and focus formula, Onward.
Joining Run Everything Labs' Onward menu are three rather unique recipes with Cool Lime, Peach Tea, and Strawberry Lemon. They're all now available through the brand's website for its usual 30 serving tub price of $34.99.