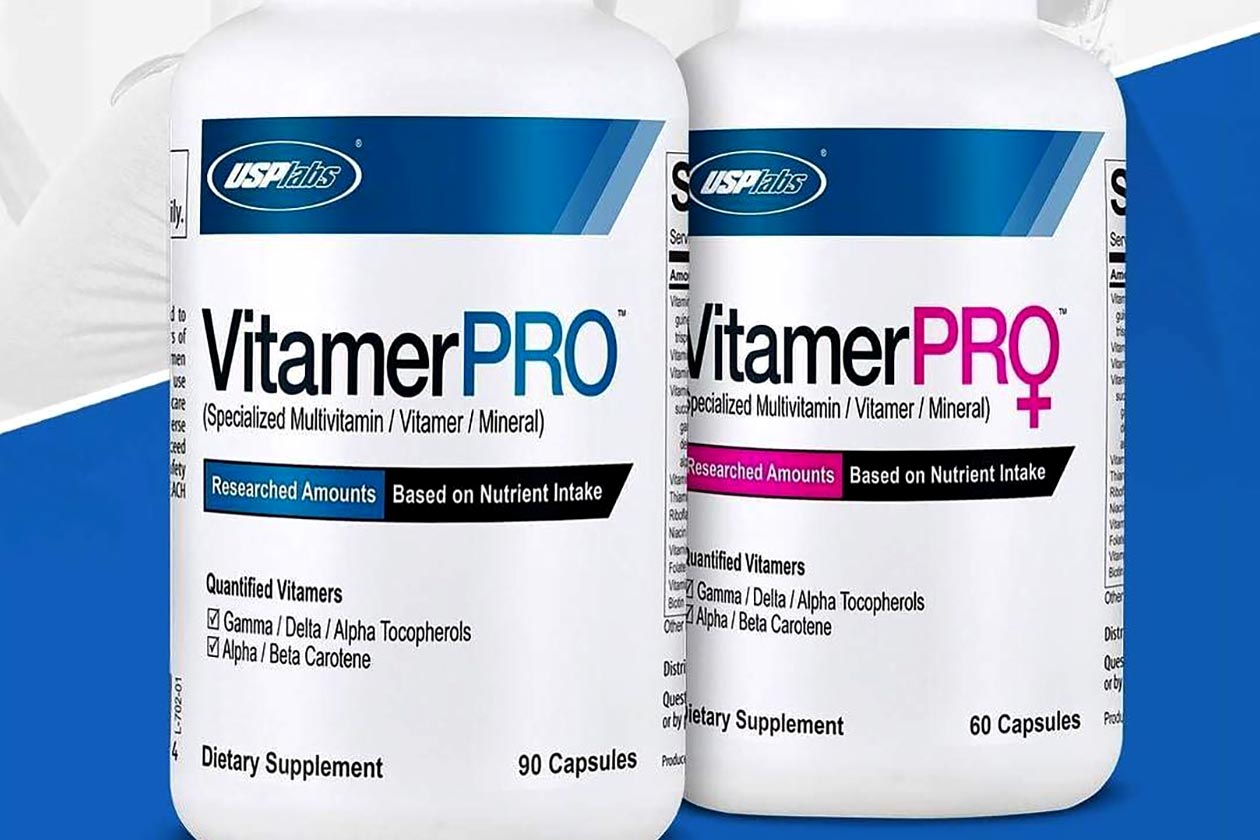 USP Labs has unveiled the next couple of supplements it plans on launching, which are actually both multi-vitamin formulas. The items are called VitamerPro and are separated by their branding, as one is a general version colored blue and the other is for women and features a touch of pink.
The upcoming USP Labs vitamin and mineral products are being promoted as the "Evolution of Multi-Vitamin/Mineral Formulations". The brand has based the supplements on countless hours of research and development, and investigation into emerging research.
USP Labs is suggesting that anyone interested in getting their hands on either version of VitamerPro, sign up to its Barbell Club. As per usual, the brand will be making the products available first to its email subscribers, with no launch date confirmed yet, but they are expected to drop very soon.