Seth Feroce's Axe and Sledge Supplements is introducing itself to the industry with five different products, most of which are for mainstream type categories. Included in that five, is a stimulant powered weight loss competitor named Double Time.
Axe and Sledge Supplements' Double Time is a relatively typical fat burning formula combining stimulants and ingredients to help you lose weight. You can see the full mix of features in the product in its facts panel directly below with highlights such as 250mg of caffeine, 100mg of choline bitartrate, and 150mg of dandelion extract.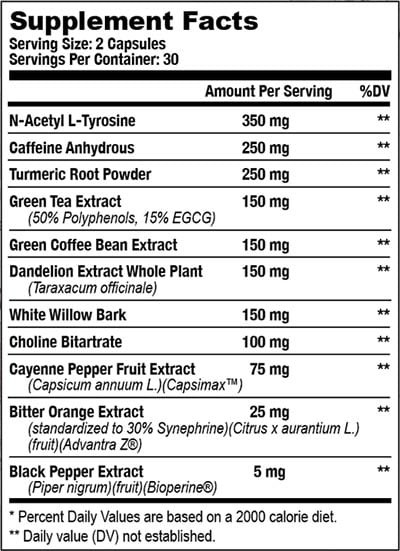 In terms of benefits, Axe and Sledge Supplements has designed Double Time to deliver a comprehensive mix of effects. Most of all, it provides a strong dose of energy to get you going in the morning and continue to do so when you have its second dose later in the day. It also aims to increase metabolism and enhance mental focus.
A bottle of Double Time packs 60 capsules in total, which will last you 20 days when following the suggested two capsules in the morning and another one, six to eight hours later. Axe and Sledge Supplements plans on launching its fat burner this coming Thursday through its website along with its other four, all-new products.