PEScience has introduced another addition to its slightly basic Tru Series of supplements with the cognitive support formula TruNeuro. The product is powered by three premium, branded ingredients, all of which PES has included at rather solid doses.
TruNeuro's label lists all of its ingredients at their amounts per two-capsule serving. For our breakdown of the features, we've doubled those doses, as each bottle of the upcoming PEScience supplement packs 60 servings and users are directed to take a two-capsule serving twice per day.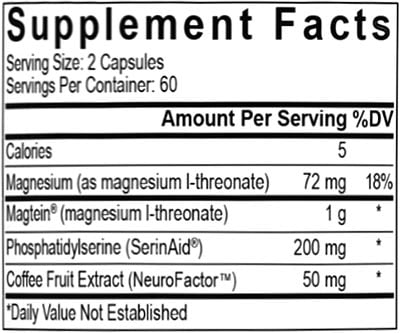 The ingredients list behind PEScience TruNeuro starts with 2g of Magtein magnesium I-threonate, shown to improve brain function and cognitive ability. The other two features are 400mg of SerinAid phosphatidylserine to help maintain and improve mental performance, and 100mg of NeuroFactor to support brain health.
We're not yet sure on when PEScience plans on officially launching TruNeuro, but if it's like all of the brand's other releases, it'll be available first to its insider group. If you're not signed up to that, you can very easily do so by visiting pescience.com and subscribing with your email address.