Core Nutritionals has introduced another addition to its growing family of supplements with the essential type product Core Multi. The new release is a full spectrum multi-vitamin and mineral formula that also features a few ingredients you won't find in a lot of other vitamin supplements.
The black and blue colored Core Multi is designed to cover you from A to Z when it comes to vitamins and minerals. Core Nutritionals has packed the new product with the most bioavailable form of each ingredient to provide you with the best absorption.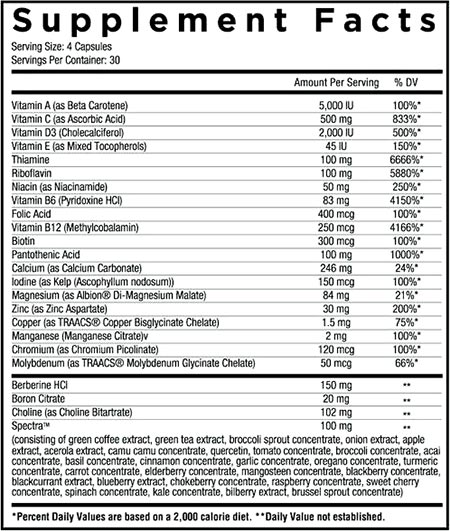 As mentioned there are a few other ingredients in Core Multi you won't find in many other multi-vitamins such as choline bitartrate, berberine, and the fruits and greens Spectra blend. You can see the supplement's full list of features in its fully transparent facts panel above.
As per usual, Core Nutritionals has introduced its latest creation with a couple of deals through its website. There is the single option where you get one bottle of the product for $29.99 and a free pill container, or three bottles for $74.99 with a free container and Core air fresheners.