Mane Brain is the latest supplement creation from Magnum Nutraceuticals which is all about the focus side of things. The product features a combination of various mental performance ingredients to provide a variety of benefits and a strong, all-around focus experience.
In total, Magnum Mane Brain features six key ingredients to help with clarity, memory, mental energy, cognition, and overall focus. It's an ideal supplement to take right before studying, grinding out some work, or gaming, and it can be mixed with caffeine seeing as that isn't one of its six ingredients.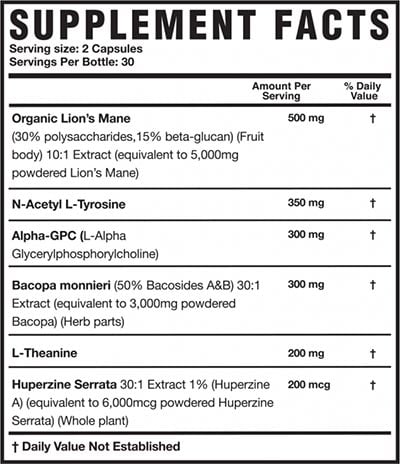 You can see the official label for Magnum's all-new Mane Brain above, which like a lot of new product releases, is fully transparent. Each two-capsule serving of the supplement provides 350mg of n-acetyl tyrosine, 300mg each of alpha-GPC and bacopa, 200mg of theanine, half a gram of its title inspiring ingredient lion's mane, and 200mcg of huperzine A.
Magnum Nutraceuticals is currently expecting to have Mane Brain launched sometime later this month. Fortunately, we are just short of halfway through the month, meaning it should be out and available for purchase within the next few weeks.