SteelFit introduces its stimulating, flavored fat burner Steel Sweat
Jul 15th, 2018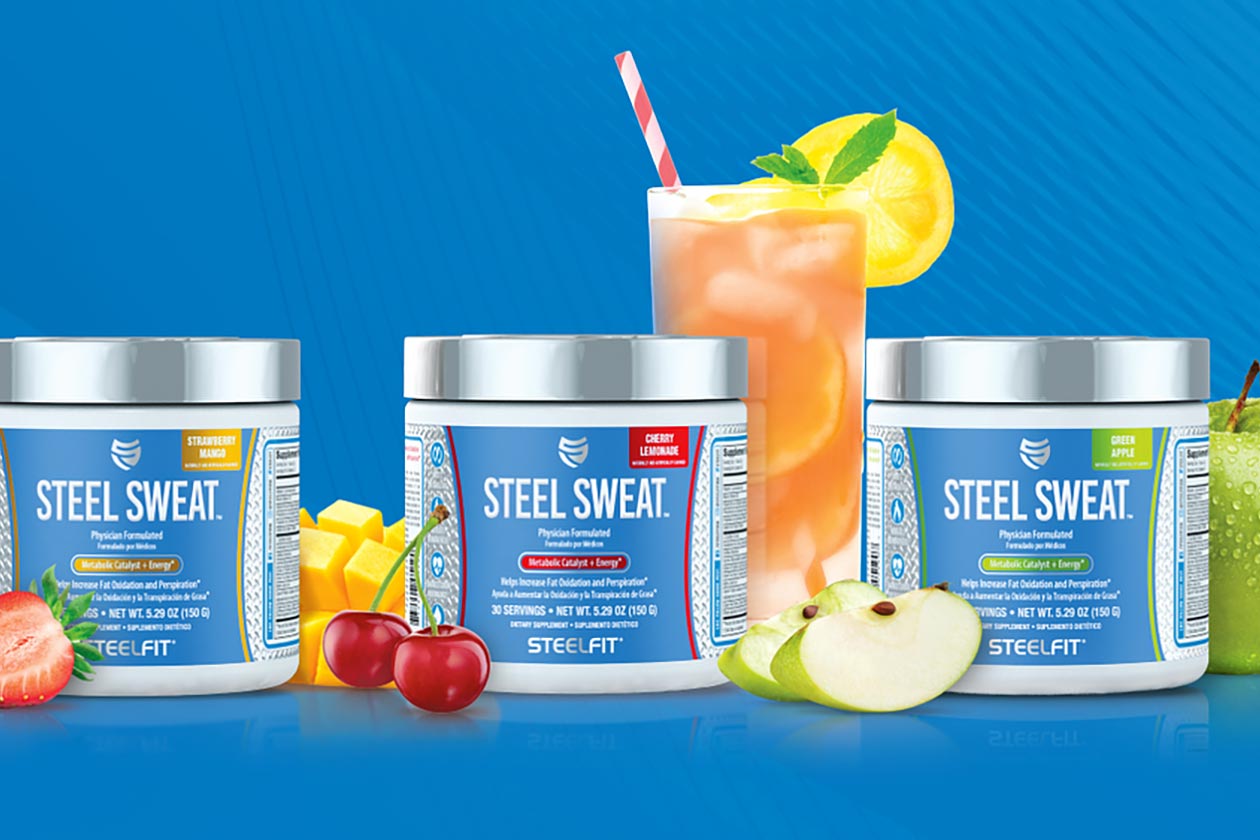 The non-topical side of SteelFit's supplement lineup has grown once again this week with a new item called Steel Sweat. It is a weight loss type product, although quite a bit different from the brand's other competitors in the category as it is a stimulant powered, flavored supplement.
SteelFit's all-new Steel Sweat features a hefty total of ten main ingredients to deliver a variety of helpful fat burning effects. The list of benefits promoted for the product includes increased thermogenesis, optimized energy expenditure, increased fat oxidation, and boosted metabolism.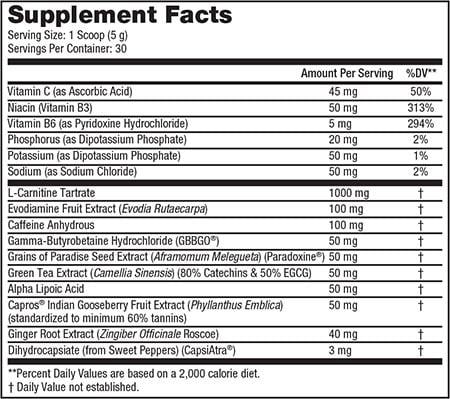 The full formula behind Steel Sweat can be seen in the facts panel above, which as mentioned packs ten main ingredients. The combination includes highlights such as 50mg each of Paradoxine branded grains of paradise and GBBgo, a gram of carnitine tartrate, and a nice and light 100mg of caffeine.
Fans of SteelFit can grab Steel Sweat now through the brand's online store on its website at steelfitusa.com. The new stimulating supplement is a lot cheaper than SteelFit's other fat burner, Steel Core, priced at $44.95 per 30 serving tub with three fruity flavors to choose from.