Just two weeks out from its debut at this year's Olympia Expo in Las Vegas, Marc Lobliner has completely unveiled his highly anticipated Outright protein bar. Previously we did get a look at the front of the product, with this week bringing all of its ingredient and nutritional information.
The main feature of Marc Lobliner's Outright protein bar is that it's truly made with real food ingredients. Also, unlike a number of other protein bars on the market, it has absolutely no prebiotic fiber or glycerine, which Lobliner says can cause gut and digestive issues.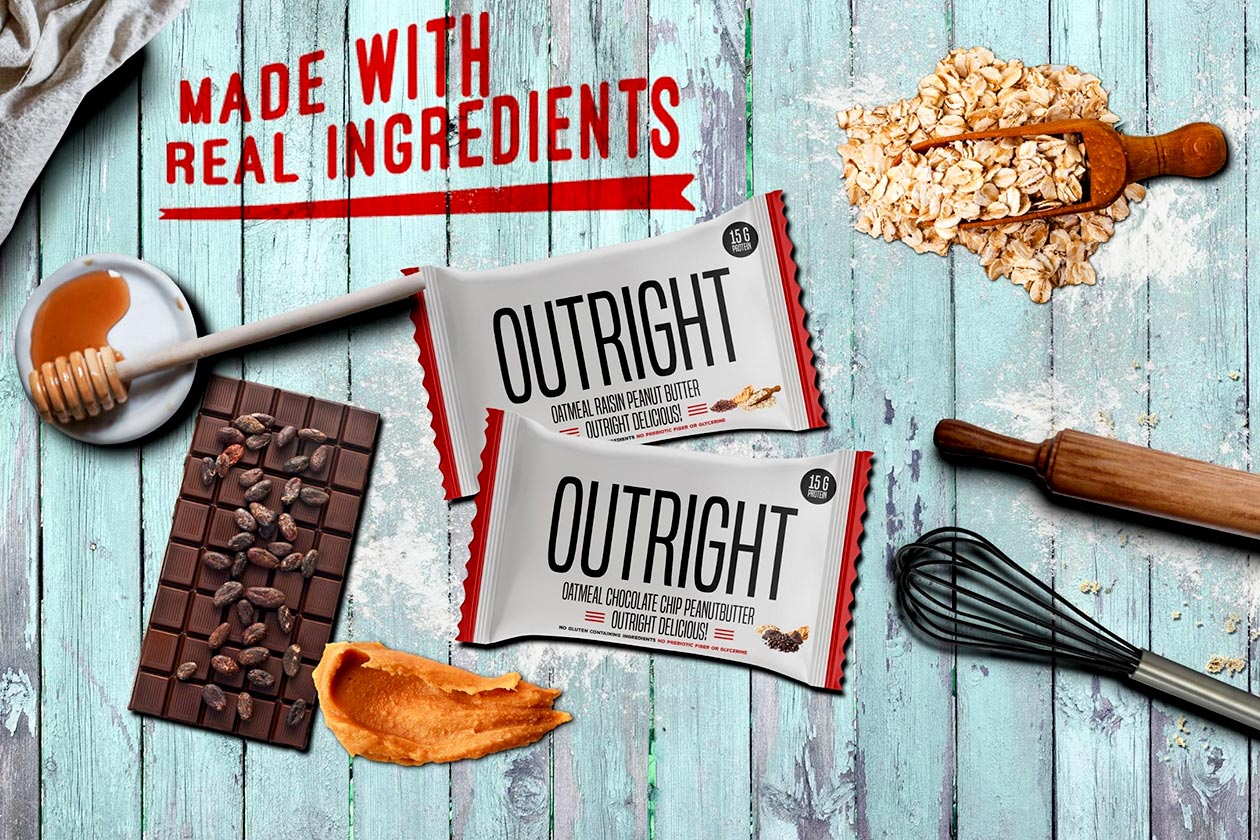 The Outright protein bar is made with real peanut butter, oatmeal, honey, and high-quality, fast absorbing whey protein isolate. A full bar provides 15g of protein, 26g of carbohydrates, 12g of mostly monounsaturated fat, for a total of 270 calories.
According to the makers of Outright, the product has an unrivaled taste and will be launching in two flavors with Oatmeal Raisin Peanut Butter and Oatmeal Chocolate Chip Peanut Butter. It appears to have a very natural, uncoated build with chocolate chips scattered throughout.
The Outright protein bar is currently expected to launch during the week of the Olympia which as mentioned, is only a couple of weeks away. It will be available through supplement stores including of course Marc Lobliner's retailer, Tiger Fitness.