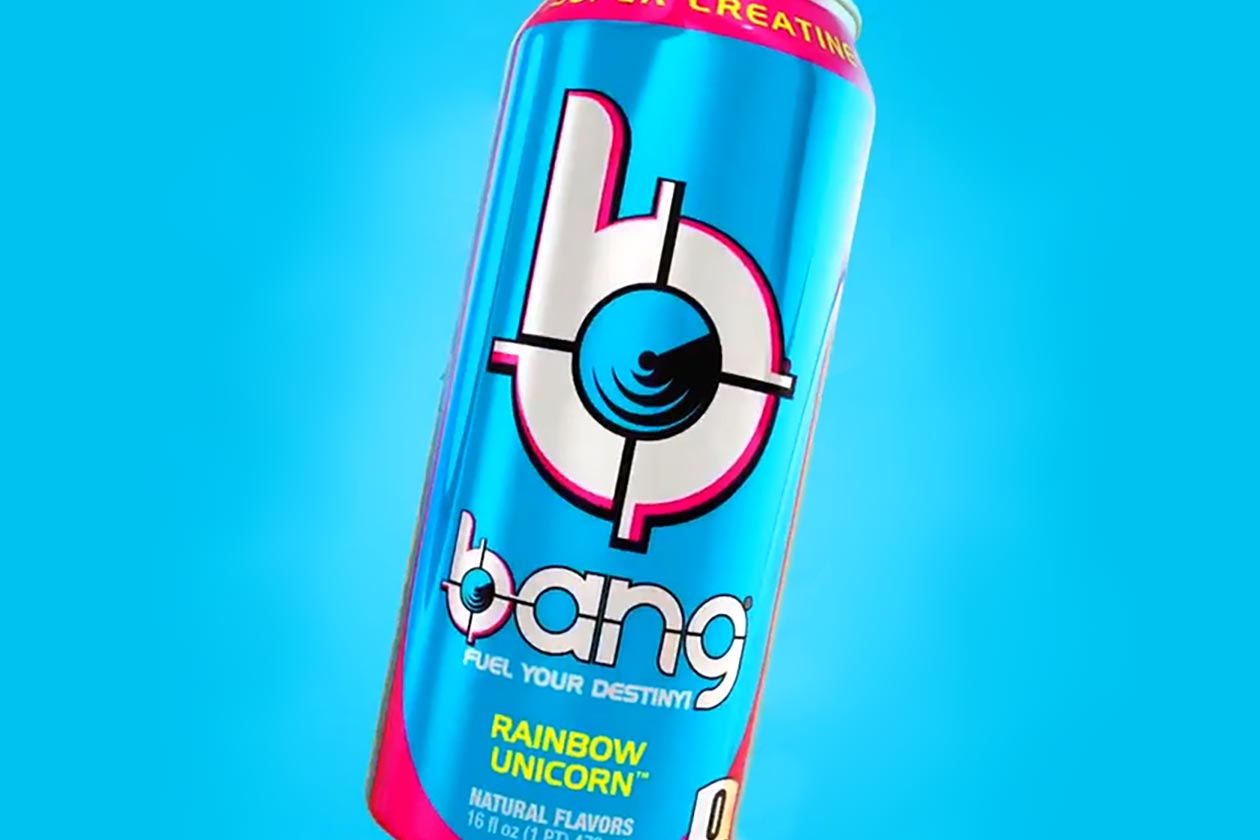 After weeks and weeks of teasing with an impressive amount of teaser images and videos, VPX Sports has finally unveiled its all-new pink and blue Bang. The product has turned out to be one of Bang's wildest named flavors to date, with its official title being Rainbow Unicorn.
Unfortunately, VPX Sports hasn't said anything about what the Rainbow Unicorn Bang energy drink actually tastes like. That does, of course, leave a lot to the imagination, mostly because the name of the flavor doesn't really point you in any specific direction in terms of taste.
You can still pre-order the highly anticipated Bang energy drink through VPX Sports' website for $23.99 per case using the coupon code "LUV2BANG". Pre-orders of Rainbow Unicorn are expected to ship in just a few days' time on Monday of next week.