Aug 17th, 2018
Raze Energy is an all-new energy drink from REPP Sports that gives you a lot more in terms of effects and benefits than a lot of its competitors. Its four different flavors are also all said to taste great, which is of course very important when it comes to an energy drink.
The part about Raze Energy that makes it so different is the combination of ingredients REPP Sports has packed into it. The zero sugar and zero calorie product aims to deliver enhanced mental focus and long lasting energy thanks to its inclusion of alpha-GPC, choline bitrate, and time-released caffeine.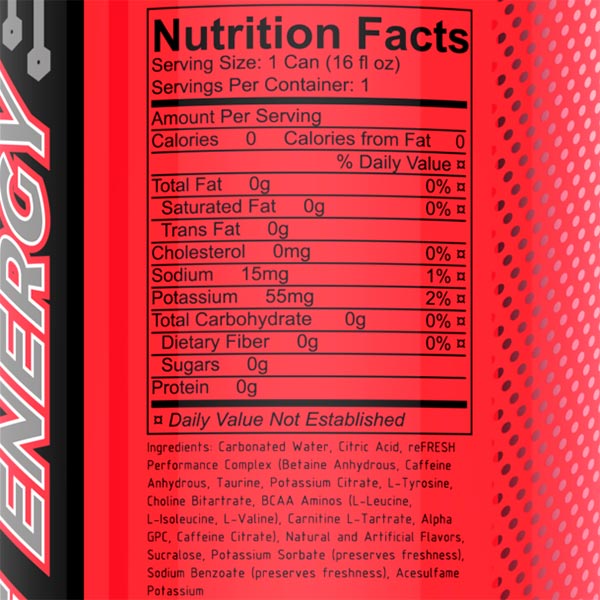 On top of the energy and focus ingredients, Raze Energy also features taurine, BCAAs for recovery, carnitine tartrate, electrolytes for hydration, and betaine. The only ingredient we know the exact dose of is the caffeine, which sits at a strong 300mg per can, with the others all listed in a blend.
REPP Sports' Raze Energy is due to be available in stores very soon and with quite the variety of flavors to choose from. The fairly loaded energy drink comes in four options with Strawberry Colada, Guava Mango, Watermelon Frost, and the flavor we're most interested in trying, Sour Gummy Worms.