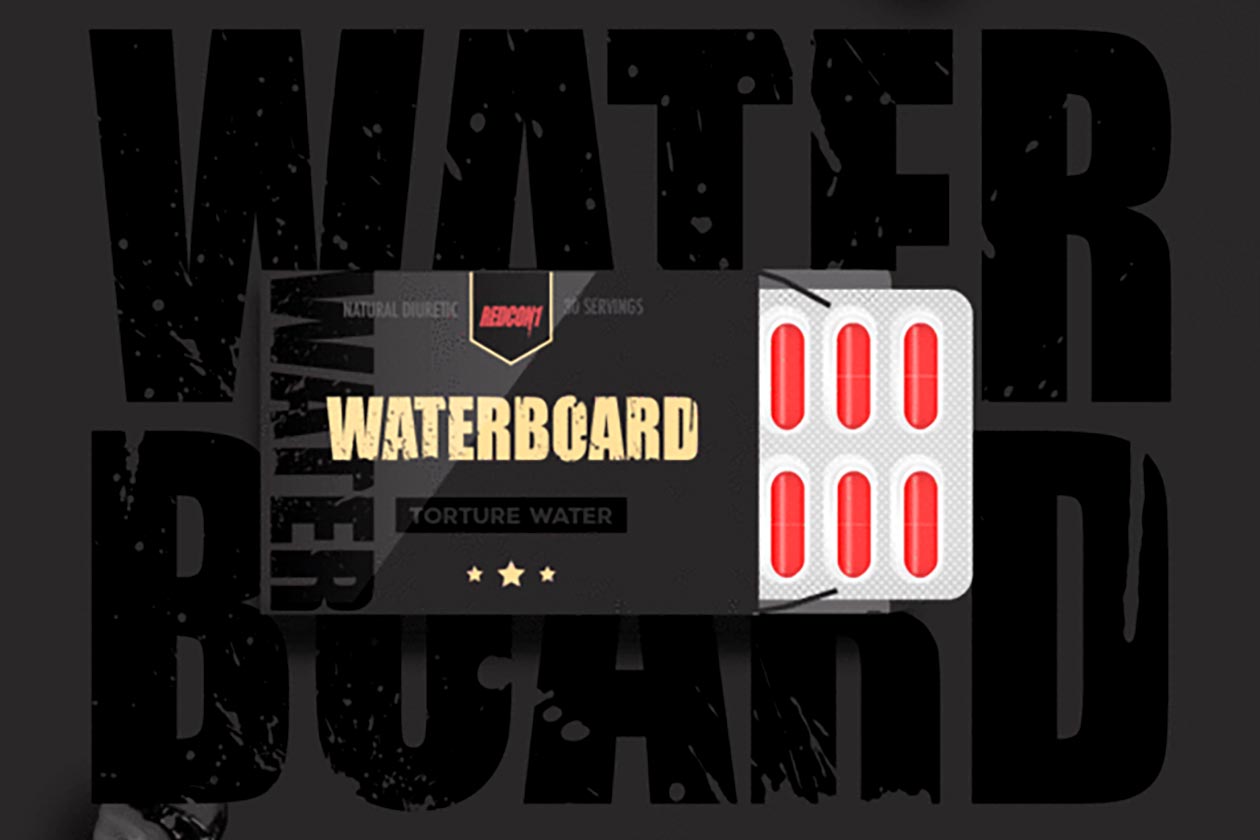 Redcon1's all-new water loss supplement Waterboard is now available after being unveiled just a handful of days ago. The product is designed to get rid of that extra layer of water for things like bodybuilding contests, photoshoots, or special events.
You can see the full list of ingredients Redcon1 has packed into Waterboard in the fully transparent label below. It is a tablet formula with each serving including highlights such as 25mg each of Lean GBB and grains of paradise, and half a gram each of horsetail and dandelion extract.
You can now purchase Redcon1 Waterboard through the brand's official online store at redcon1.com for $49.99 per box or $40 for Stack3d Insiders. Each box comes with a total of 30 blist pack packaged tablets, which is enough for a single round of ten servings.