Run Everything introduces its pre, post and intra Carb & Hydrate
Aug 28th, 2018
Carb and Hydrate (CRB for short) is an all-new supplement Run Everything Labs has released this week that tells you mostly what it is in its title. The latest product from Rob and Dana Linn Bailey's brand is a mix of carbohydrates and electrolytes, although it does also have aminos.
Run Everything Labs Carb and Hydrate is designed to be used pre, intra or post-workout. As per its title it features fast digesting carbohydrates for fuel, electrolytes to help with hydration, and a handful of amino acids.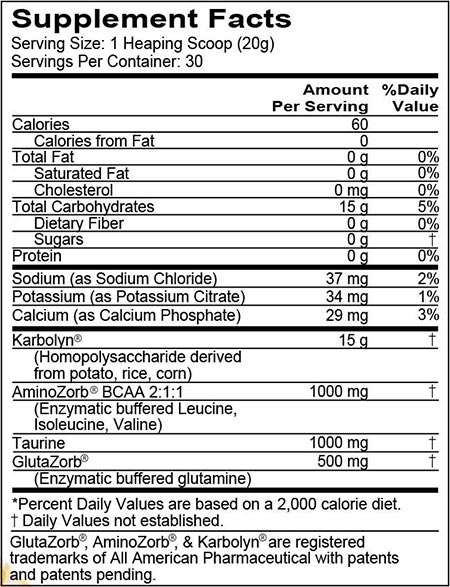 The exact ingredients and doses making up a serving of Carb and Hydrate are led by a strong 15g of the patented fast digesting carbohydrate Karbolyn. Alongside that are three different electrolytes, a gram of taurine, half a gram of GlutaZorb glutamine, and a gram of AminoZorb BCAAs.
As per usual, the place to go to get the latest Run Everything Labs supplement is the brand's own website. Over on runeverythinglabs.com you can now grab the new Carb and Hydrate at $39.99 for a full 30 serving tub in the one Orange flavor.