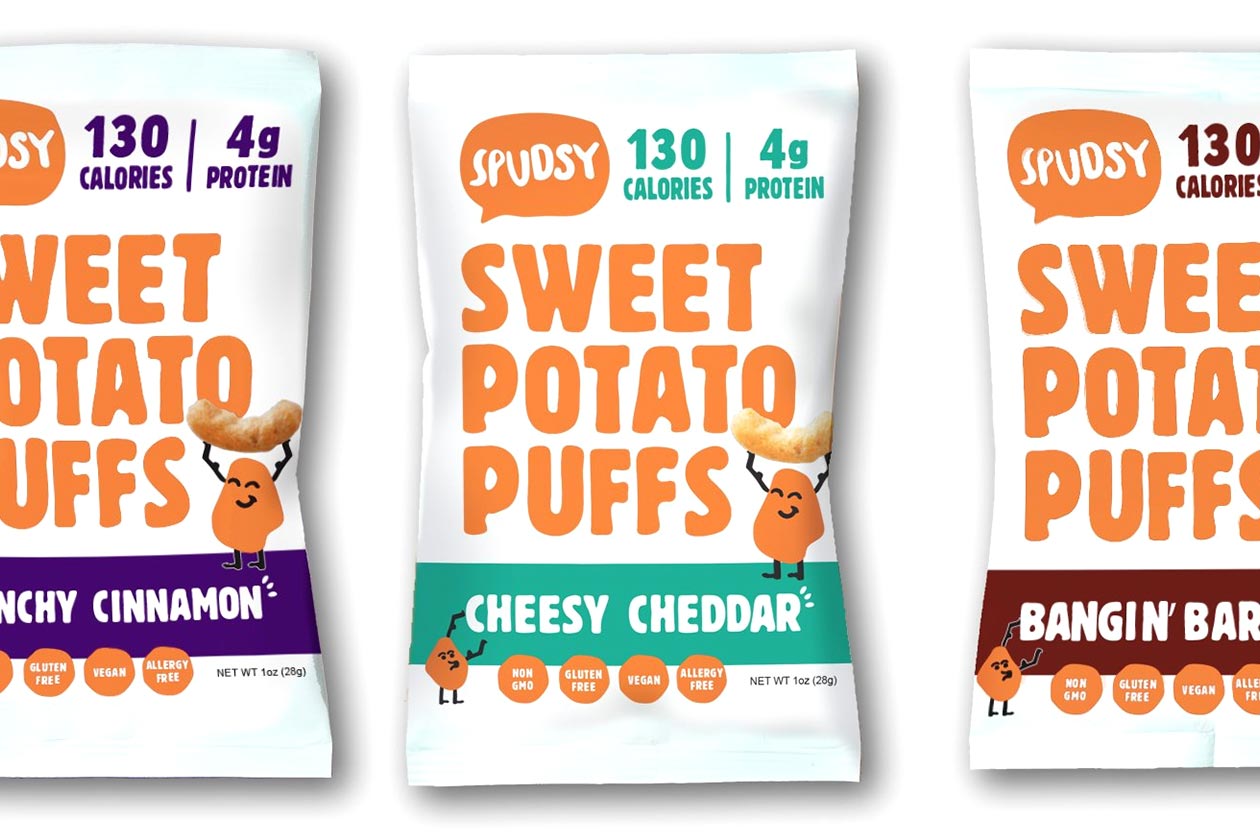 Next week Buff Bake co-founder Ashley Boeckle, is launching a new company through Kickstarter called Spudsy. The company will be starting out with just the one product, although it is a very important product, with the world's first sweet potato puff.
Spudsy's sweet potato puffs are the combination of a traditional puff and the superfood, sweet potato. They're gluten, allergen and guilt free, non-GMO, plant-based, baked not fried, and provide a light 4g of protein per 28g bag with a total of 130 calories.
Spudsy has previewed its unique sweet potato puffs in three great looking flavors with Crunchy Cinnamon, Bangin' Bar-B-Q, and Cheesy Cheddar. The brand has said the sweet potato puff is only its first product, suggesting it may have more creativity to come if all goes well.
As mentioned, Spudsy will be launching its Kickstarter campaign Tuesday next week which you'll be able to find a link to on its website. Once the brand hits its Kickstarter goal, it will get the first run of its sweet potato puffs going as well as open an online store.