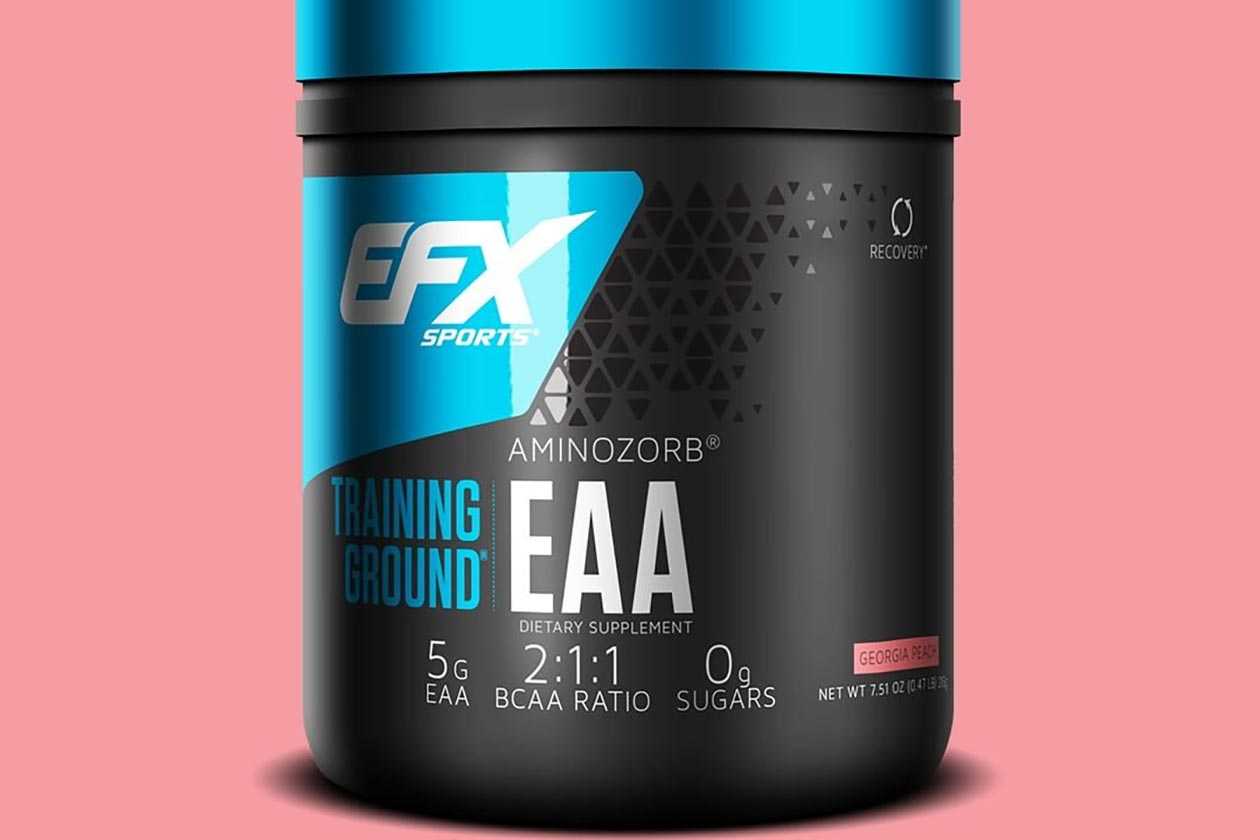 EFX Sports has officially launched its all-new amino acid supplement, the Training Ground Series EAA. Previously we didn't know all that much about the product, although now that it's available, we finally have all of its important information to share.
When we first saw EFX Sports' Training Ground EAA back in May, all we could confirm formula wise, was that it features a total of 5g of EAAs per serving. It turns out those are in fact the only ingredients in the brand's latest supplement, with a 5g blend of all nine essential aminos acids.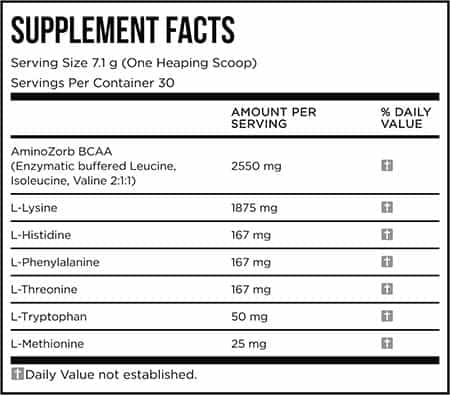 You can see the exact breakdown of the amino acids in EFX Sports Training Ground EAA in the label above, which includes 2.55g of AminoZorb enzymatic buffered BCAAs. The product is essentially a straightforward EAA powder with 30 servings per tub and two tastes to choose from in Georgia Peach and Cherry Bomb Pop.
EFX Sports all-new Training Ground EAA is now available through its own online store at efxsports.com. The brand has priced the supplement at $24.99 with both of its two flavor options currently in stock.