Trust Protein Flapjack is also a part of USN's UK Trust Series
Aug 16th, 2018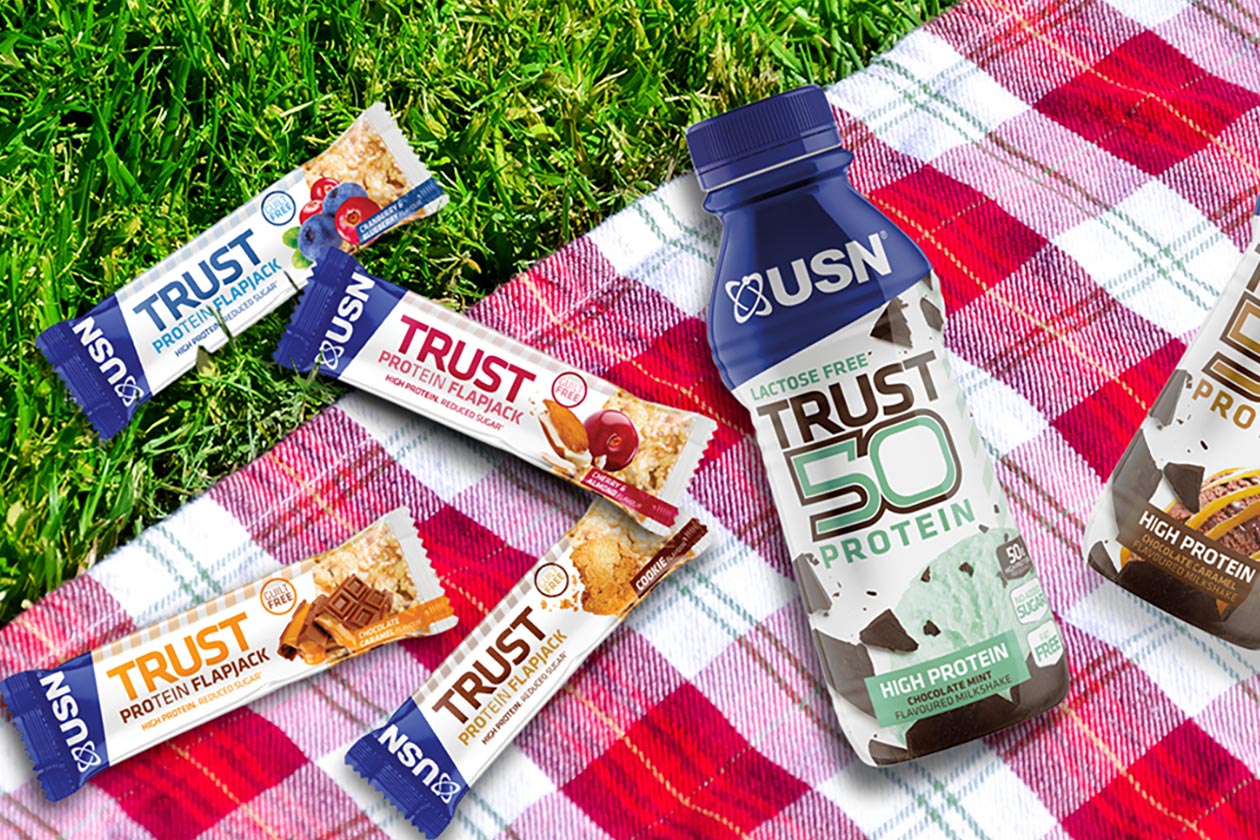 Earlier this week we posted about the launch of USN's Trust supplement series over in the UK with the Trust 50 ready to drink protein shake. It turns out there is, in fact, a second item in the international brand's UK Trust family with another on-the-go product, the Trust Protein Flapjack.
As you can tell by the name of the supplement, the Trust Protein Flapjack, is an oat-based, flapjack style protein snack. Each 70g bar provides a reasonable 15g of protein, 11g of fat (5.6g saturated), a heavy 34g of carbohydrates with 11g of that sugar, all for a total of 281 calories.
USN's new Trust Protein Flapjack is now available alongside the Trust 50 RTD through its UK website for £24.00 (30.52 USD) per box. The product has a nice total of four flavors to choose from in Cookie, Chocolate Caramel, and the rather unique options Cherry & Almond and Cranberry & Blueberry.