Warrior Supplements is launching a stimulant free pump pre-workout
Aug 13th, 2018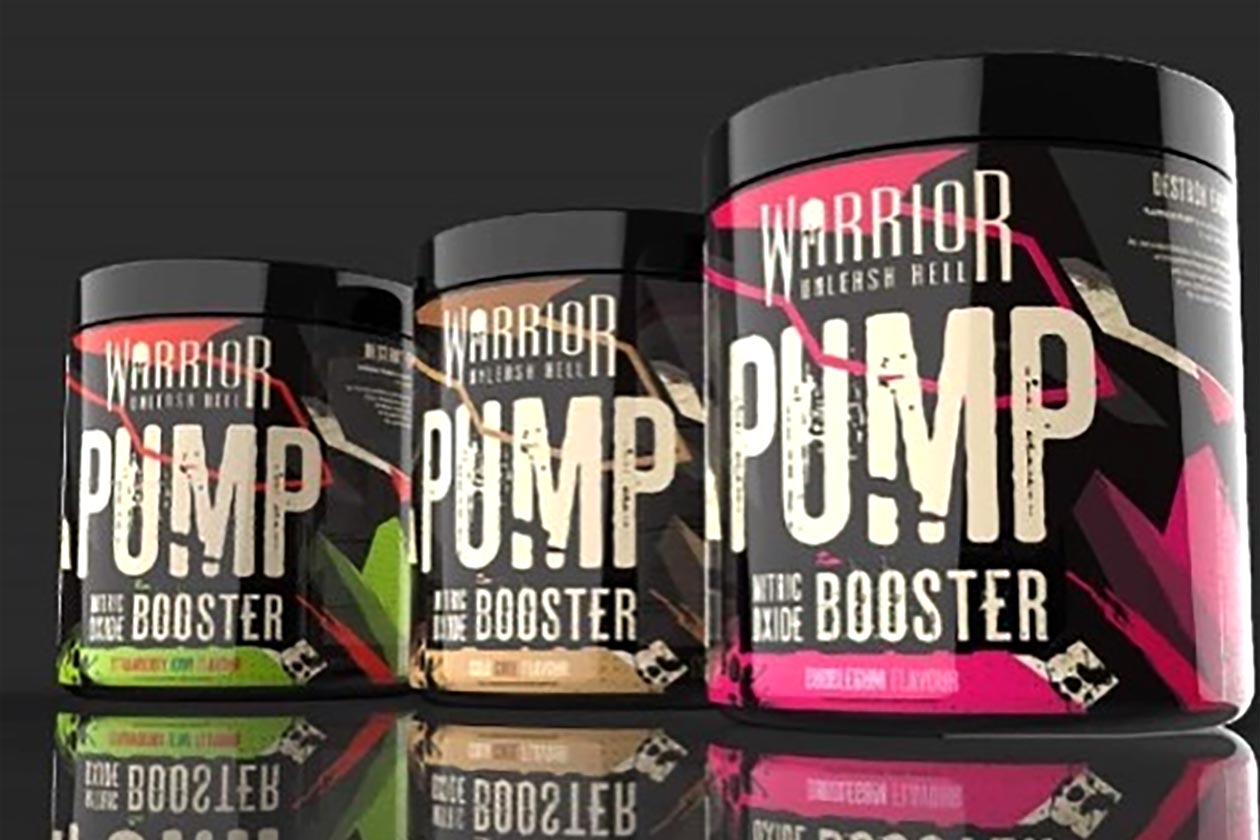 The UK brand Warrior Supplements is currently gearing up to release an all-new pre-workout called Warrior Pump. While it does already have a pre-workout on the market in Warrior Rage, Warrior Pump will be more focused on enhancing muscle pumps and have zero stimulants.
According to Warrior Supplements, its upcoming pump pre-workout is an "ultimate nitric oxide amplifier", that as mentioned features zero stimulants. The ingredients it does have in the mix are all there to help increase muscle pumps, with each component transparently dosed, so you know how much of everything you get per serving.
A full serving of the new Warrior Pump tips the scales at 7.5g and consists of five active ingredients. From heaviest to lightest those features are citrulline malate (2:1) at 3g, 1.7g of the carbohydrate HBCD, 1.035g of glycerol, 750mg of beet root powder, and 200mg of norvaline.
At the moment we don't have any kind of launch timeframe for Warrior Pump, only word from Warrior Supplement that it is "coming soon" in three flavors. The retailer Bodybuilding Warehouse is in fact already listing the product in preparation for its arrival, where it'll cost Warrior fans £29.99 (38.28 USD) for a full 30 serving tub.