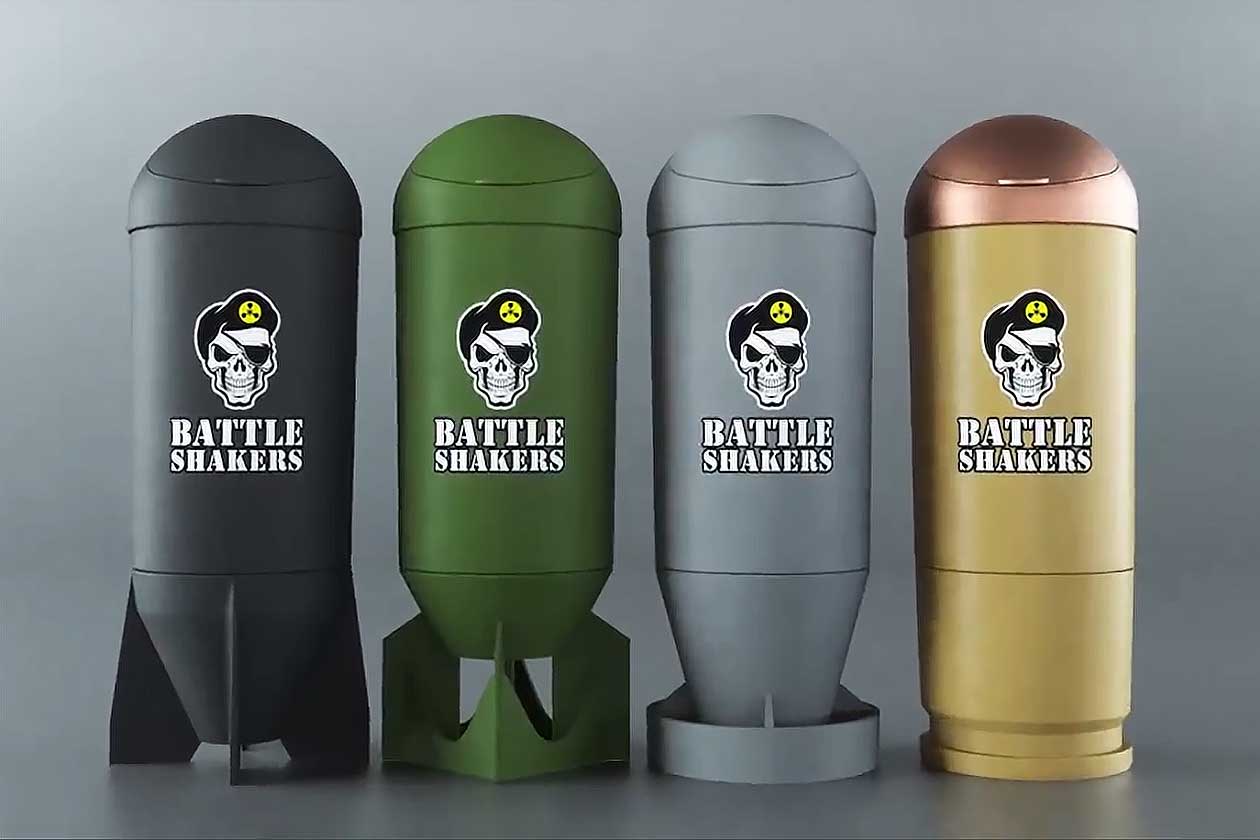 The soon to be released supplement shaker company Battle Shakers, has unveiled the all-new creations it plans on introducing later this month. The brand's upcoming shakers have turned out to be some extremely unique products that are fitting for the name, Battle Shakers.
The brand has a total of four different shakers it plans on launching, each of which features a shape and design based on the weapon it's named after. The Battle Shakers are Bomb, Bullet, Torpedo, and Missile, and are all made from thick gauge, BPA-free plastic.
The creatively designed bottles come with a large main cup, an interior grill, a storage compartment, and are double leak-proof. Battle Shakers will be debuting its family of battle-ready shakers at this year's Olympia Expo, which is going down in just two weeks' time in Las Vegas.