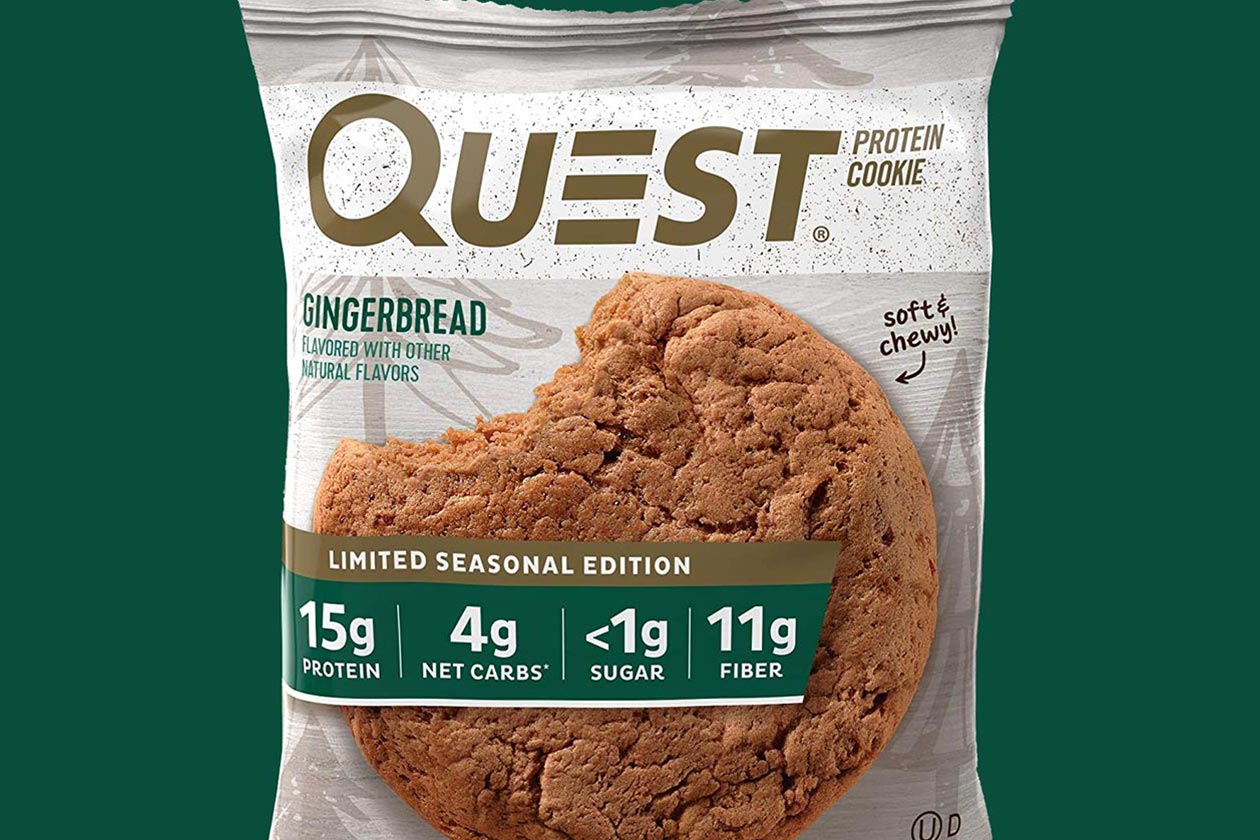 Just a week after we shared details on Quest Nutrition's all-new Peppermint Bark and returning Pumpkin Pie Quest Bars. Another limited edition, seasonal flavor has surfaced from the functional food brand, although this time the flavor is for the Quest Cookie.
The latest limited time product from Quest Nutrition is a Gingerbread Quest Cookie, which is said to combine ginger and other delicious spices. The new flavor is now available over on Amazon in boxes of 12 for the same price as a box of Quest Bars at $24.99.
For those interested in the exact nutrition profile of the Gingerbread Quest Cookie, the soft and chewy snack is led by 15g of protein. You then have 11g of fiber, less than a gram of sugar, and a net carbohydrate count of 4g.