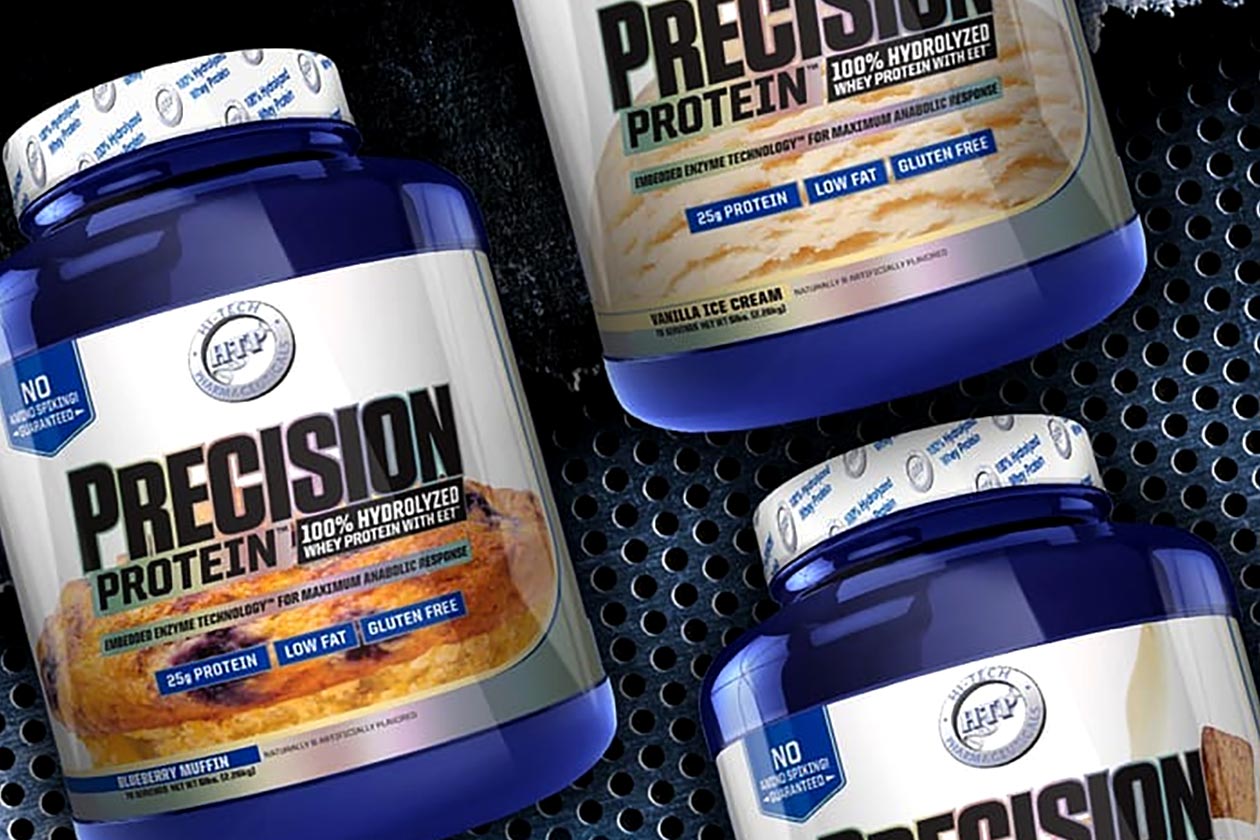 Hi-Tech Pharmaceuticals has introduced a new protein powder that may look incredibly familiar. The supplement is named Precision Protein, the same as the protein powder Gaspari Nutrition launched back in 2016 and it also features the same look and branding as the Gaspari version.
We have actually been able to confirm with Hi-Tech Pharmaceuticals that its new Precision Protein is indeed the same as the Gaspari Nutrition original. The only real difference is that instead of having Gaspari's logo above the supplement's title, it has Hi-Tech's.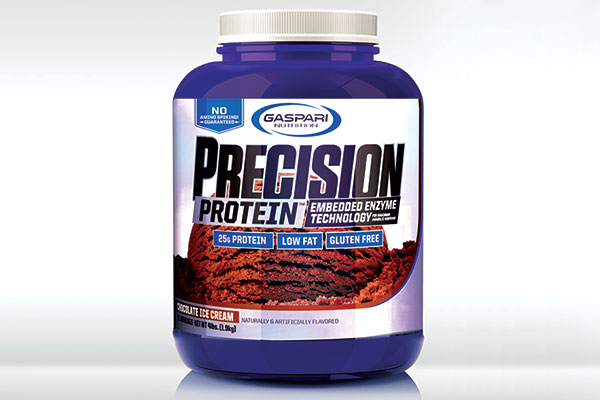 Outside of the swapped logo and packaging, everything on the inside is just as it is in the Gaspari version. The product still features a hydrolyzed whey isolate formula, has 25g of protein per serving, low in fat, gluten free, and is infused with Embedded Enzyme Technology to deliver higher levels of leucine.
Hi-Tech Pharmaceuticals has also pictured the rebranded Precision Protein in three of the Gaspari original's five flavors with Vanilla Ice Cream, Blueberry Muffin, and Cinnamon Cereal Crunch. By the sounds of things, you can expect to see Hi-Tech's protein powder in stores and available soon.