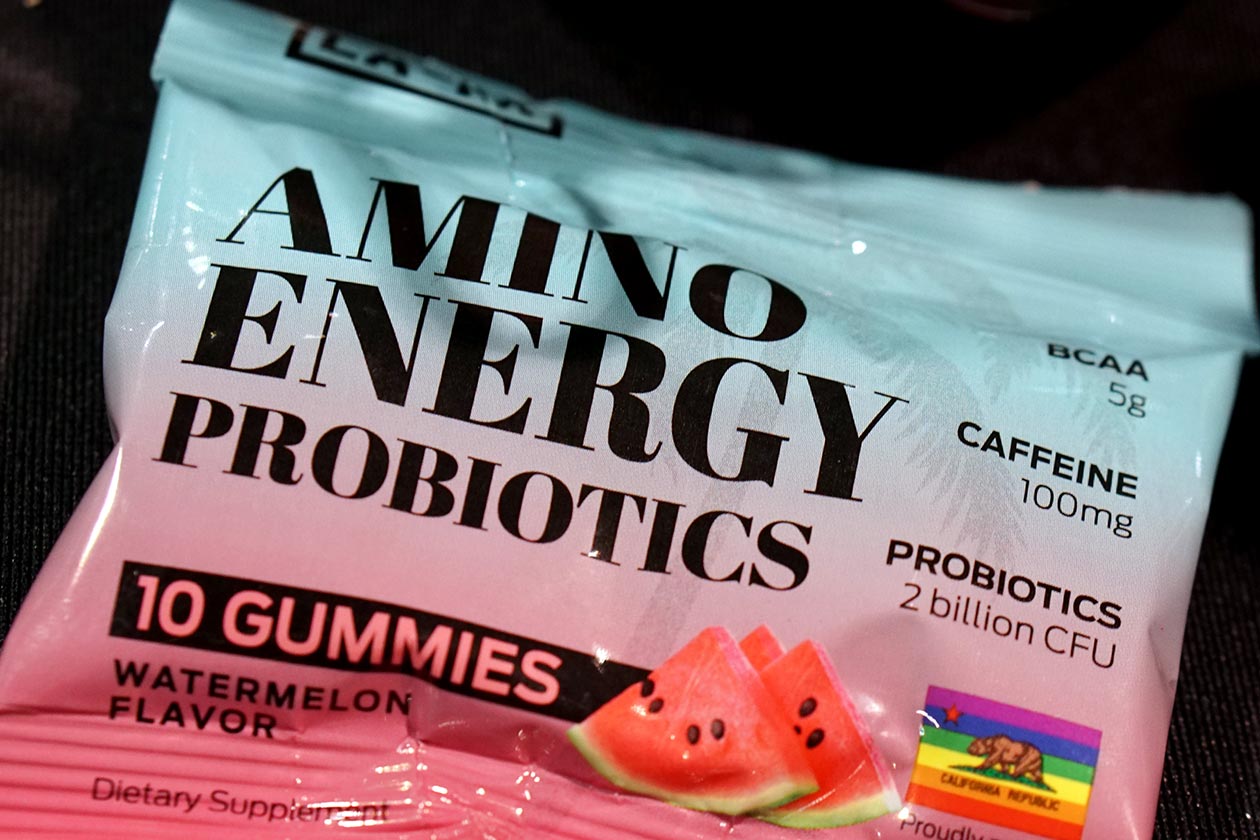 At this weekend's Olympia Expo we stumbled across the still very new supplement company LA-RX and its unique product Amino Energy Probiotics. What makes the product so different isn't the variety of ingredients it brings together, but the form in which you consume them.
LA-RX's Amino Energy Probiotics is a small, pocket-size bag packed full of ten extremely sweet and enjoyable gummies. Those gummies provide all three of the ingredients in the supplement's title with per bag, 5g of BCAAs at a 2:1:1 ratio, 100mg of caffeine for energy, and DE 111 probiotics.
We did get to sample the product at the Olympia, and as mentioned, the gummies are quite the treat. That does kind of make sense though as a full bag of the gummies has a total of 21g of carbohydrates with 16g of that being added sugar, for a total of 100 calories.
LA-RX's Amino Energy Probiotics come in five flavors with Orange, Mango, Blue Raspberry, Watermelon, and our favorite, Sour Green Apple. The brand is actually running a sale on its website in celebration of the Olympia where you can get 12 bags for $23.44 instead of the usual $34.99.