Sep 18th, 2018
MusclePharm has launched two new protein powders which are actually the first additions to its previously one supplement, Stealth Series. The Stealth Series was originally introduced last year with the release of MusclePharm's reliable and enjoyable pre-workout Wreckage.
While the first Stealth Series product from MusclePharm wasn't all that straightforward, the two new releases are. As mentioned, they're both protein powders with the simple whey concentrate formula 100% Whey and the high-calorie supplement Mass Gainer.
100% Whey
MusclePharm's 100% Whey (label below) provides 25g of protein per serving, all coming from whey concentrate, with 5g of carbohydrates, 2g of fat, and 140 calories. The product comes in all the usual sizes and flavors with the traditional tastes Chocolate and Vanilla, both available in 2lb and 5lb tubs.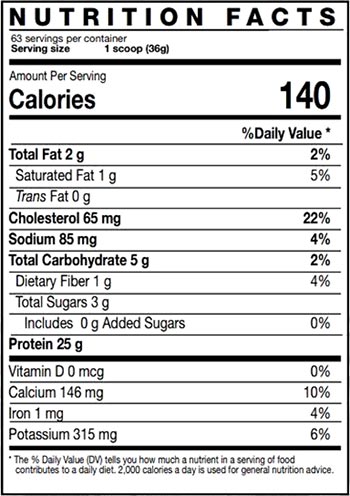 Mass Gainer
Moving on to MusclePharm's other Stealth Series protein Mass Gainer (label below), like most of its competitors, the supplement packs a hefty amount of calories. Each serving provides 50g of protein, a low 4.5g of fat, a heavy 252g of carbohydrates with 24g of that sugar, for an intense calorie total of 1,250.
MusclePharm's Mass Gainer comes in the same two flavors as 100% Whey with Chocolate and Vanilla, as well as two tub sizes. The product's size options are a bit bigger than 100% Whey with the four serving 3lb tub and the double size eight serving 6lb.
Where to buy
Both of the new Stealth Series supplements are now available for purchase directly from MusclePharm's online store at musclepharm.com. The simpler 100% Whey will cost you $29.99 for 2lbs and $57.99 for 5lbs, and for Mass Gainer it'll be $24.99 for the four serving and $39.99 for the eight.