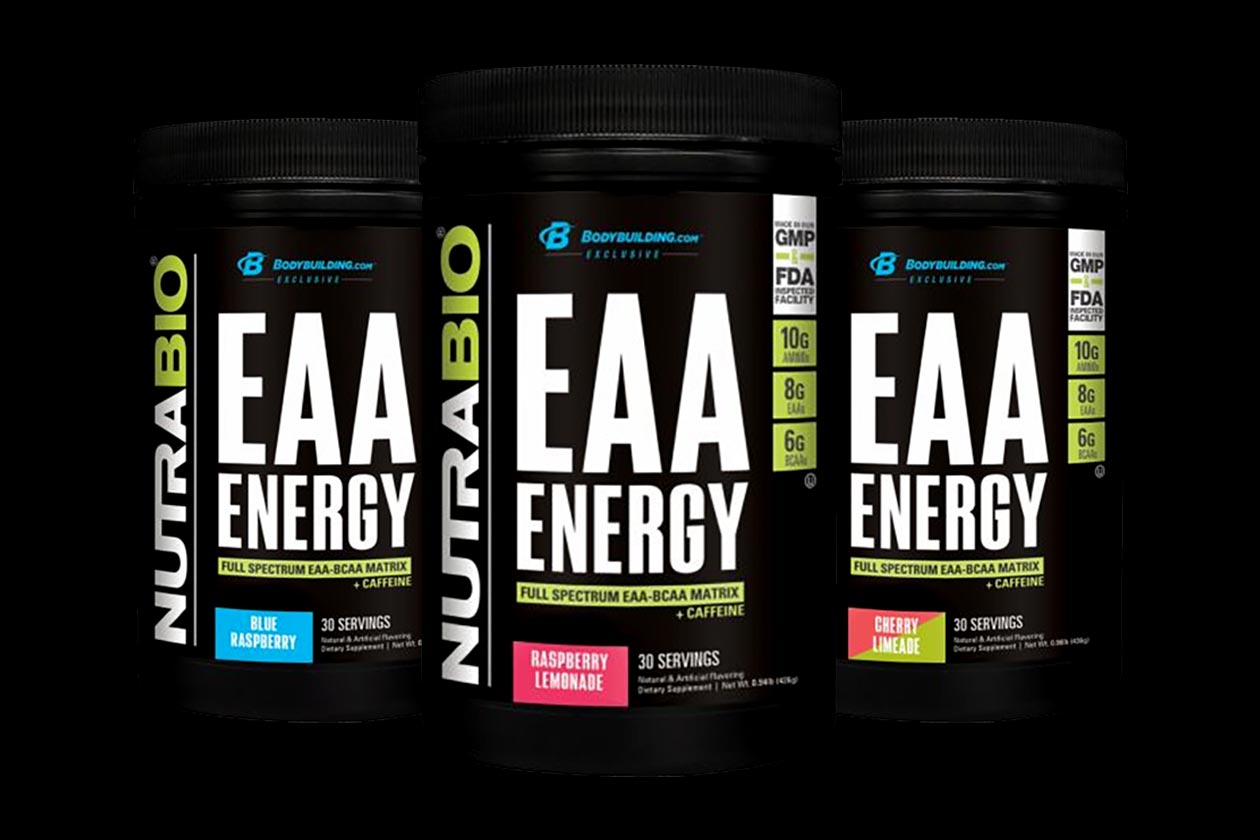 Nutrabio's all-new Bodybuilding.com exclusive supplement, the energized essential amino acid formula, EAA Energy, is now available for purchase. The product brings together a combination of all nine EAAs, which includes a good amount of BCAAs, along with a few other ingredients for energy and hydration.
To provide all-day recovery, Nutrabio has packed EAA Energy with a total of 10g of amino acids with 8.2g of that being EAAs and the other 1.8g belonging to alanine and taurine. Taking care of the energy effects in the supplement is PurCaf organic caffeine and Infinergy dicaffeine malate, providing a combined 150mg of caffeine per serving.
The only other features in Nutrabio EAA Energy are half a gram of CocoPure coconut water powder for hydration, and 50mg of AstraGin to enhance absorption of everything. The latest Nutrabio product comes with three flavor options in Blue Raspberry, Cherry Limeade, and Raspberry Lemonade.
As mentioned, the all-new Nutrabio EAA Energy is now available through its exclusive online retailer, Bodybuilding.com. The store has priced the energy infused EAA supplement at $29.99 for a full, 30 serving tub, with the product not in stock just yet, although you can still order it.