Calum Von Moger's Staunch Supplements gets in the joint category
Sep 29th, 2018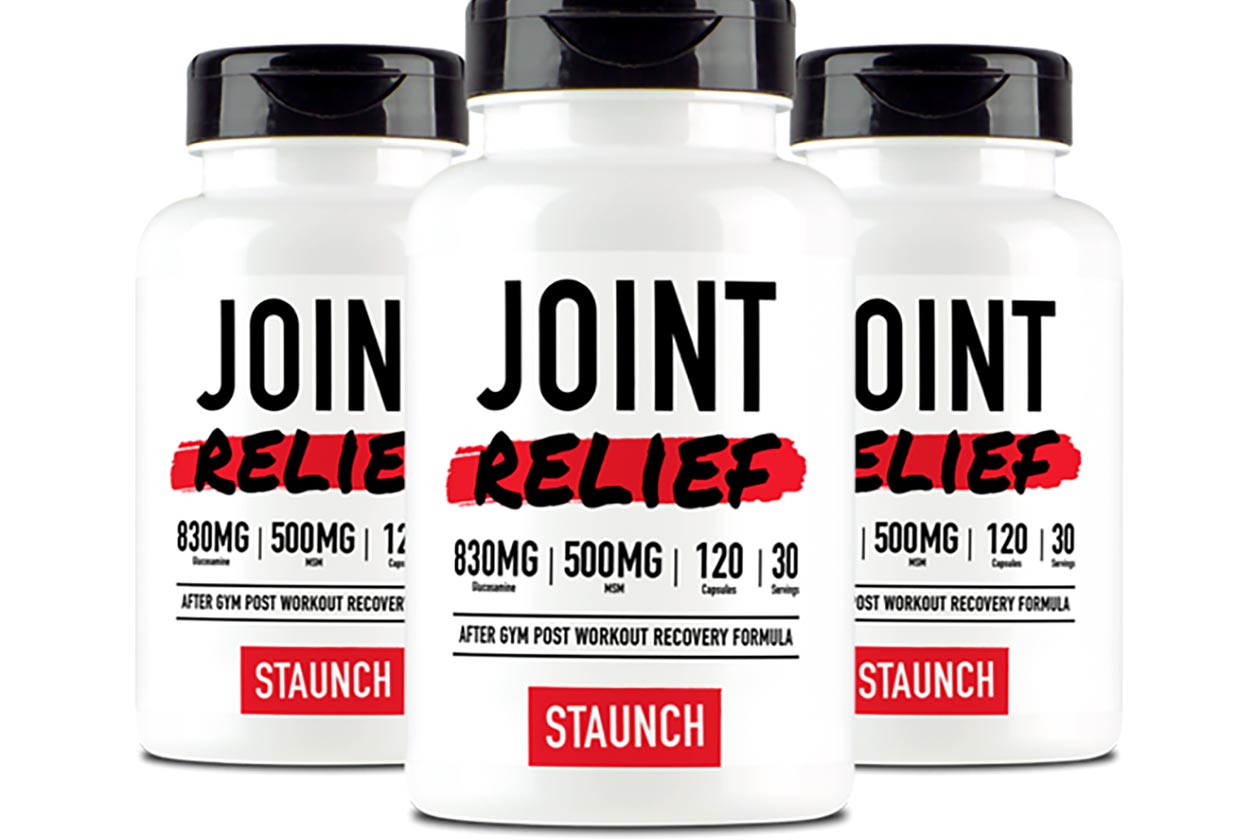 Calum Von Moger's brand Staunch Supplements, has an all-new product this week for a category it wasn't previously competing in. The latest Staunch release is for the somewhat essential joint support market with the appropriately named supplement, Joint Relief.
Staunch Supplements has brought together a wide variety of commonly used joint ingredients, all squeezed into a four-capsule serving size. Joint Relief's formla includes features to support both healthy joints as well as joint pain and inflammation.
You can see the full mix of ingredients in Staunch Joint Relief in its fully transparent label above. It packs some of the more traditional joint support ingredients such as MSM, glucosamine, and chondroitin, and some not so common features like the branded Boswellin Forte and hyaluronic acid.
Staunch Supplements' all-new Joint Relief is now in stock and available for purchase over on staunchnation.com. A single 30 serving bottle will cost you $29, although the brand does also have its usual multi-buy discount options with two bottles for $27 each and three for $26.33.