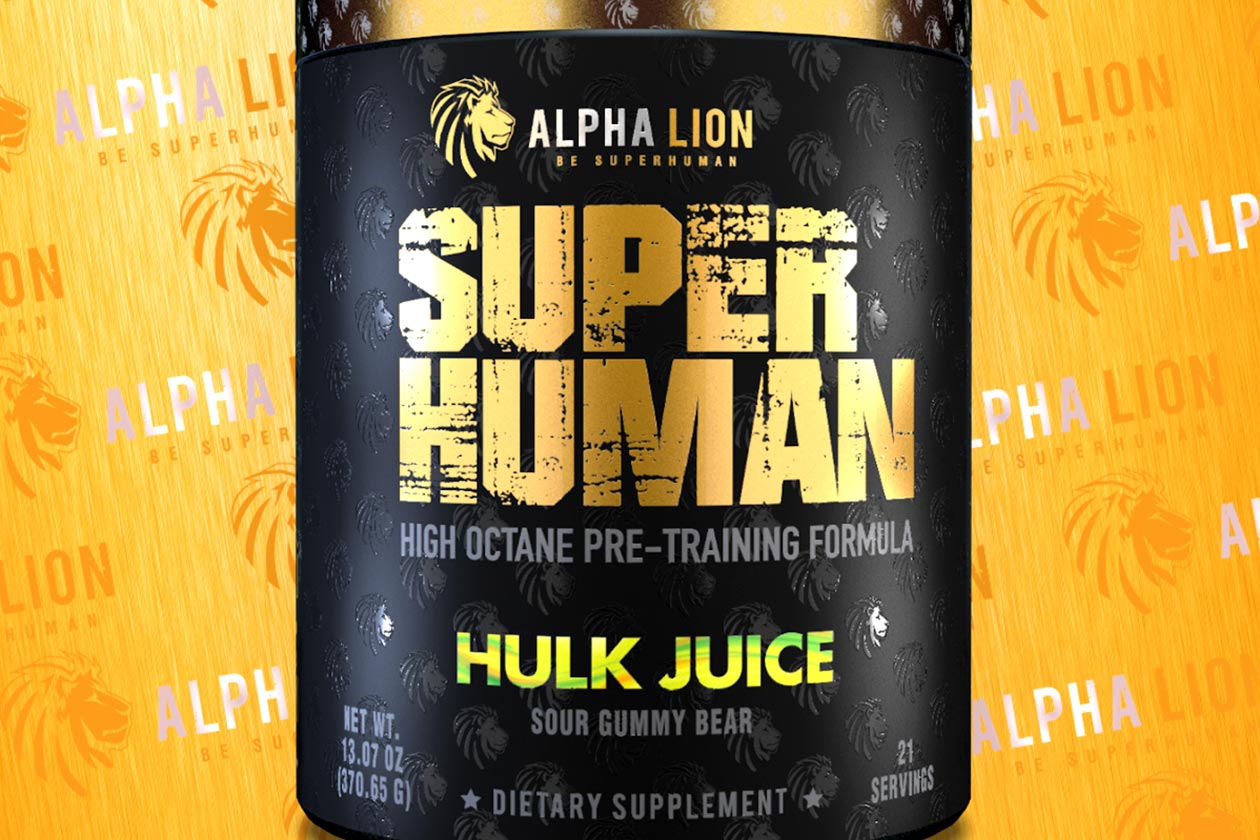 Alpha Lion is an up and coming brand that makes some pretty innovative supplements for a lot of different categories. The star of its lineup currently appears to be its well put together pre-workout Superhuman. The product is promoted as "The World's Most Max Dosed Pre Workout", and it does indeed feature maximum doses to deliver all of the effects you could want from a pre-workout.
Superhuman's formula includes a number of impressive highlights such as 350mg of caffeine, a hefty 7g of citrulline malate, 100mg of the powerful DMHA, and 150mg of Vaso6. The combination of ingredients aims to provide a complete pre-workout experience consisting of insane energy, enhanced pumps, improved strength, and laser-like focus.
For Halloween this year, Alpha Lion has actually created a limited edition version of Superhuman that will only have 500 units produced. The product features the same Superhuman formula but is instead named "Freddy Juice", paying homage to the legend Freddy Kruger, and will come with a kiwi blueberry flavor called Kruger Kiwiberry.
For more information on Alpha Lion and its up and coming lineup of supplements visit alphalion.com. As for the Superhuman limited edition Freddy Juice, you can look forward to seeing that out and available in a couple of weeks' time on Friday the 26th of October.